Captain Craptek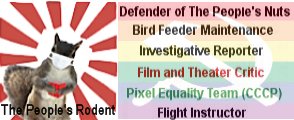 Bloomberg.com:
Neo-Kulak Fabrizio Pedroni wished his employees a happy summer vacation and smiled sardonically as they filed out of the building to enjoy a few brief moments of rest from their otherwise endless work days. How could they have known that behind their backs he was secretly arranging to steal the electric component business where they had labored tirelessly throughout their lives? That night, he began dismantling the factory in northern Italy and packing its machinery off to Poland.
When later confronted, Pedroni was unable to conceal his simmering hatred of the working classes as clearly evidenced in a recent phone interview from Poland. The gloating factory overseer openly admitted,
"Had I told them earlier about any plans to shift the production abroad, they would have occupied my factory and seized all my stuff,"
he said. The muffled sound of hysterical laughter could be heard in the background. He continued.
"The plain truth is that I wanted my business to survive and there weren't the right conditions for me to operate in Italy any longer."
Bloomberg
Sneaking off "was certainly disputable and hopelessly harmed relations with his employees and community, but like many entrepreneurs before him, he abandoned the ship called Italy because it was the only way to survive," said Carlo Alberto Carnevale Maffe, professor of business strategy at Milan's Bocconi University. "In Italy, most businesses like Firem have been posting losses for at least five years."

Pedroni, 49, now lives in fear for his life after receiving multiple threats to himself and his family. He says he won't change his mind about the choice he made for the company first opened by his grandfather after World War II. He's not alone, with Italian companies from car firm Fiat SpA (FI) to Indesit Co. SpA (IND), the maker of ovens and fridges, moving production lines abroad to cut costs.
Pedroni is not the first cowardly Kulak to abandon his countrymen in this time of strife. As the valiant progressives of Italy's ruling class labor tirelessly to feed and clothe the clambering masses, greedy merchant hoarders continue to flee.
"Many of my colleagues called me to say I was right and brave to do it,"
Pedroni said of his move.
"I'm not the first to go and won't be the last."