Jíbaro

How do you respond when your neighbor, who is a hoodloom, and who keeps his yard with grass ten feet high, and has his pitbull poo on your yard every other day, purchases an AK-74 and begins to shoot it in his backyard, for you to hear? Not only that, but you have called the police about this, and the cop says he can't do anything because you need to have EVIDENCE.
Well, if you have the cash, you buy yourself a Caliber 50 M2 Browning, and you quietly get your backyard ready for your own version of fun. Why bother playing with small caliber?
North Korea (owned by China...), has blasted a couple of nukes in its backyard in the last 5 years, which has alarmed Japan (they are the only country ever to get nuked), to the point of calling the Police (da USA), but 'Police Sargeant' O'Bama looks the other way. What should Japan do?
What would you do if your neighbor has a 22 Caliber AK-74?
1 - Call the Police.
2 - Record the sound of the neighbor firing his AK-74.
3 - But the Policeman say that is not enough evidence.
4 - So you buy an M-2 Browning.
5 - All of the above, and in that sequence described.
6 - You happily bend over, and ask the THUG to rape you.
7 - My Baby Seals are not going to let themselves raped without a fight.
~
Quote:

July 2, 2013

VIENNA (Reuters) - ... The United States is working with other countries to "implement technologies to minimize and eventually eliminate the civilian use" of HEU, Moniz said.

He also said he had asked Japanese officials during the week-long nuclear security conference in Vienna "of how the planning is going to manage plutonium stocks" in the country.

But Japan's plans for a major nuclear fuel reprocessing facility - which would yield plutonium for the recycling of spent reactor fuel - is "clearly a sovereign choice in terms of how Japan operates its fuel cycle", he said.

In May, the Wall Street Journal said Japan was preparing to start up the Rokkasho facility over the objections of the U.S. administration, which it said fears the move may stoke a broader race for nuclear technologies and even weapons in North Asia and the Middle East. Japanese officials have said the plutonium would strictly be used for power generation, the WSJ added.

Captain Craptek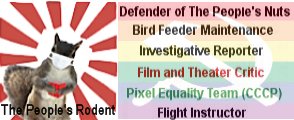 Comrade Jibaro,
If I were advising Japan I'd suggest they call in some Iranian advisers, quick!

Comrade Putout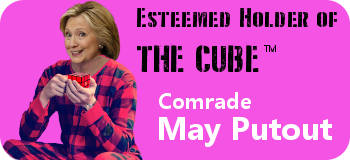 Captain Craptek wisely
Comrade Jibaro,



If I were advising Japan I'd suggest they call in some Iranian advisers, quick!
They will be no match for our guy... Doctor Ernest "Anton" Moniz!

Ivan the Stakhanovets

I would expect that somebody is going to have their international "lunch eaten", but regardless, as it is between China and Japan the victor will be hungry for more in 30 minutes.


Bill G
Obviously, the Japanese need to lie down and die since the Chinese/North Koreans are lead by people calling themselves "Communist".