El Presidente

American dominance over the friendly skies is no more. Afghan Jihadis have now entered the "Drone Wars" with their own version of drone warfare. Mirwais Jalalzai reports:
Police defuse a bird bomb in northern Afghanistan
[indentr]
The bird which also had a GPS on the top of his head was used by unknown sources possibly Taliban against the police forces, Ahmadullah an afghan public order police solder said. "They tried to divert the animal but it eventually had to be stopped with a rifle shot. A team went out and realized there was something suspicious under the bird. One brave soldier set it on fire to the bird with a sniper and there was a considerable explosion." No one was hurt thanks to the swift action taken and they were saved from a very unusual attack.
[/indentr]

El Presidente


Dedhedvedev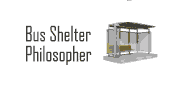 Join the Jihad with a "dirty" bomb.

Captain Craptek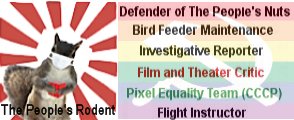 First birds, then butts. What's next?