Antonio Salazarinski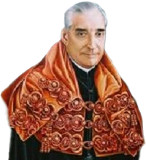 Former Obama Secretary of State John Kerry
warned of revolution if President Trump is reelected
and voters believe the election was not fair.
Kerry made the remarks Friday morning in a
virtual Copenhagen Democracy Summit
appearance with former NATO Secretary General Anders Fogh Rasmussen who was also the former prime minister of Denmark and Australian reporter Ryan Heath with Politico.
Note
: As you are all aware, in November of 2016, Democrat voters admitted Donald Trump fairly won the presidency.
Kerry also compared the unrest in 2020 to 1968 where the U.S. saw assassinations, riots and the burning of cities across the county.
Hey, I wrote about that...

United States of America: 1968 vs 2020


John Kerry on Vietnam and Genghis KhanThe Beatles - Revolution
(released in the glorious year of 1968!)

RedDiaperette

Oh dear, I am confused. I have been under the impression that we were already having a revolution.


TheFineReport.com

JOHN KERRY IS A TRAITOR
Ukraine documents show millions funneled to John Kerry's family and Hunter Biden
https://americaswatchtower.com/2019/11/14/ukraine-documents-show-millions-funneled-to-john-kerrys-family-and-hunter-biden/