Antonio Salazarinski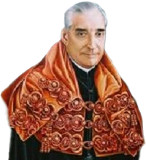 The highly regarded Federal Appeals Court judge
Brett Kavanaugh has been denounced
for purchasing basball tickets using his credit card! Oh the HORROR! Impeach him at once before he's approved to the Supreme Court.
From
USA Today
:
[indentr]
President Donald Trump's pick for the Supreme Court is a big baseball fan — and he racked up debts that went way beyond buying some peanuts and Cracker Jack at ballgames.




Brett Kavanaugh's financial disclosure forms that are available for review show he reported up to $200,000 in debt he piled up on three credit cards — Chase, Bank of America and USAA — and a loan by the year 2016. The Washington Post quoted White House spokesman Raj Shah as saying that Kavanaugh built up the debt by buying Washington Nationals season tickets and also attending playoff games for himself and a "handful" of friends. Shah said some of the debts were also for home improvements, the Post reported. Kavanaugh's financial disclosures show that he either paid off the debt or that the amount he owed fell below federal financial reporting guidelines. Shah told the Postthat Kavanaugh's friends reimbursed him for their share of the baseball tickets and that the judge has since stopped buying season tickets.




Kavanaugh's love for baseball is well known. His associates both in the legal sector and beyond describe him as a blue-collar, "Bud Light kind of guy" who enjoys the ballgames, and New York Yankees general manager Brian Cashman was among the 150 high school classmates who signed a letter in support of him.
[/indentr]
~
The Honorable Senator Chuck Schumer looks very concerned.

Red Square

I tried but couldn't find the breakdown of the amount to see how much it is the credit card debt and how much is the home loan.
Lumping it all together is almost like saying that Sandra Fluke spent $40,000 a year on condoms, while we all know that Sandra Fluke spent only 1/3 of that amount on condoms, while the rest was spent on champagne, candles, accessories, and advertisement.

Reminds me of a Soviet joke from the Armenian Radio series.
"Our listeners are asking if it's true that Petrossian has won 1,000 rubles playing lottery. We are happy to report that yes, it's all true, except that it wasn't Petrossian but Sarkissian, and not a thousand rubles but five rubles, and not playing lottery but playing cards, and not won but lost.

Imperatorskiy Pingvin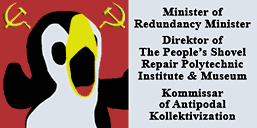 Red Square
"Our listeners are asking if it's true that Petrossian has won a 1,000 rubles playing lottery."

Komissar al-Blogunov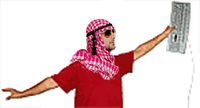 Has Schumer lost his edge? The fire is gone from his self-righteous-over-the-reading-glasses-glower and he looks more like he just had an accident. There's better acting by the understudies registering "concern" on either side of him. Oh well, he's not the only one to underestimate the Trump.
In real life, this picture makes me happy. Perhaps a People's caption contest is in order.

Ivan Betinov

"Is that an Asian woman behind me? Is she looking at me? Make her stop! Make her stop right now! Thank God I wore the Depends today! Is she still there?"