Comrade Vlad Linen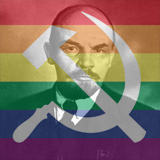 Comrades,
I was thinking about the plight of
poor, wayward asteroids
. As we all know, their problem and the reason they are at risk for crashing into earth is simply due to lack of adequate federal funding. But, I also recall that some astronomers like to refer to Jupiter as a "cosmic vacuum cleaner." It can pull in wayward comets, asteroids, etc. due to its huge gravity, thus preventing them from getting close to the Earth.
Comrades, there are so very many problems to this. First, as we have seen months ago when fellow progs began occupying things, it is unfair that Jupiter has more mass than the rest of the solar system other than the sun itself. But more importantly, that "wealth of mass" is being used for evil purposes. It is preventing asteroids and comets their First Amendment rights to free speech.
Just as our fellow proles in Occupy Oakland have a right to tear apart convention centers and other evil businesses because the taxpayers aren't supporting their every whim, asteroids and comets should be able to express their dissatisfaction by making craters a few miles wide and perhaps destroying whole regions.
So, Jupiter catches these asteroids and comets, preventing them from having the chance to express their rage at lack of federal funding due them. I submit that Jupiter is nothing but a tool created by the evil bourgeois to stop peaceful demonstrations of crater making and such. It is like a series of cops trying to stop occupiers from closing down the ports.
Remember, comrades, everyone has free speech rights. That includes terrorists, comets, asteroids, and anyone who hates America. It does not include REICHWING RETHUGLIKKANS and their tea party people. And although we must defend the rights of asteroids and comets to have free speech, the next part of the First Amendment --- freedom of religion --- does not apply to Christians. It does apply to Wiccans, atheists, and others, of course.
So, what do we do about this? I propose the following measures to take care of this problem:
More federal regulations: The answer to all of our problems is of course more regulation. The evil rich should no longer be allowed to create gas giants for the sole purpose of stifling free speech.

Federal Funding: Jupiter must be destroyed so as to prevent further stifling of asteroids and comets. We need federal funding to research how to create a "Death Star" to take care of this problem once and for all. Beyond that, dispersing the gas that makes up Jupiter will make things more equal. So much mass will no longer be concentrated in one place. If necessary, we can use the "Death Star" on Saturn, too. Think of the jobs saved or created, comrades. And of course, these will have to be unionized jobs. Solidarity, comrades.

Buy Chevy Volts: One thing that will appease wayward and angry asteroids and comets is to make sure we are green. That means ditching our old cars and buying Government Motors brand Chevy Volts. It's for the children. It's for the asteroids.

Tax the rich: This is a universal cure all for everything.
I welcome your ideas for other solutions to this very pressing problem.

R.O.C.K. in the USSA

Comrade Vlad, while I am sure that to a large degree Jupiter IS to blame for the sad plight of the asteroids - after all, Jupiter is unfairly large and that's hardly a balanced playing field for the poor asteroid victims - nevertheless, there is hope.
Here's an actual photograph of a victimized-by-Jupiter asteroid:
The photograph was taken as the helpless asteroid, no doubt experiencing great pain and suffering, was having its trajectory warped and mangled by capitalist Jupiter.
What this asteroid needs is a Stimulus Program, wherein Dear Leader will provide sufficient funding to the asteroids to help them convert to a better, more ecologically sound and sustainable state, as shown here:
Not only will this stimulus package aid the the asteroids, it will create millions of jobs for Americans, as well as reduce the obesity of American children. It's also likely that, with sufficient funding, a fully orchestrated Asteroid Stimulus Plan will cure cancer.
What's holding this back from becoming reality? Well, obviously the Republicans, especially Mitt Romney. And Christians and Jews. And Rush Limbaugh.
We MUST do what we can to help the asteroids, before it's too late. Support Asteroid Stimulus today!!

Comrade Vlad Linen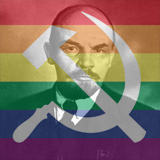 Comrade Rock in the USSA, indeed, a most excellent idea. Every asteroid and comet should have its own multi-billion dollar green stimulus. In fact, perhaps if Pluto got a trillion dollar stimulus, it could become a planet again. Justice for Pluto! Really, why does evil capitalist Jupiter get to be called a planet and not Pluto? This is just not fair.

Looking at this photograph, I can see this poor, suffering asteroid. It must have been horrific to be pulled into Jupiter's orbit and eventually devoured. The asteroid, or its family of space rocks, needs reparations no doubt. And more stimulus.