Comrade Whoopie

We will keep the Kulaks out of the Collective!
Comrades, let us not forget that California's Central Valley has long been a bastion of Capitalist Conservatism in the heart of our Western Motherland. Shed no tears for these modern day Kulaks.
By Ed Morrissey
http://hotair.com/archives/2010/12/30/c ... abwe-west/
Until recently, California's Central Valley was one of the nation's most productive agricultural regions. Not only did it feed itself, the state of California, and the entire country, it also produced exports to other nations. That kind of enterprise employed a lot of people in Central California, from farm hands to wholesalers, and created a high standard of living.
That continued right up to the moment that the federal government got more concerned over the Delta smelt, a small, inedible fish, than feeding people. A court order cut off water deliveries for seven months out of the year to the Central Valley at the same time a drought hit, and the combination turned a once-fertile breadbasket to the world into a Dust Bowl — or as Investors Business Daily suggests, a government-initiated agricultural disaster on the same order as Zimbabwe today or Ukraine in the 1930s. Monica Showalter reports that the region that once fed the world now faces widespread hunger as a result:
We will liquidate the Kulaks as a class for Collectivization!
Local newspapers and Fresno County officials are trying to rally Facebook users to vote for Fresno in a corporate contest sponsored by Wal-Mart for $1 million in charity food donations for the hungry. Fresno, a city of 505,000, has taken the national lead because 24.1% of Fresno's families are going hungry.
Civic spirit is good, but something big is wrong here. Fresno is the agricultural capital of America. More food per acre in more variety can be grown in the fertile Central Valley surrounding this community than on any other land in America — perhaps in the world.
Yet far from being a paradise, Fresno is starting to resemble Zimbabwe or 1930s Ukraine, a victim of a famine machine that is entirely man-made, not by red communists this time, but by greens.
State and federal officials, driven by the agenda of environmental extremists, have made it extremely difficult for the valley's farms, introducing costly environmental regulations and cutting off critical water supplies to save the Delta smelt, a bait fish. It's all driving the economy to collapse.
In the southwest part of the Central Valley, water allotments as low as 10% of normal have created a visible dust bowl. The knock-on effect can be seen in cities like Fresno, where November's unemployment among the packers, cannery workers and professional fields that make agriculture productive stands at 16.9%.

Kim_Jung_Il'n

The kollective of Fresno must pay for their insolence! Please to put people's workers the task of building 100 meter high wall around dissident kollektive of Fresno and fill with waters they want so badly. My komrades, we kan then put the oppressed Delta Smelts in waters as symbol to all oppressed things! The smelt kan feed on bodies of former Fresno kollektive workers! Do I have think of everything? Now please to get busy komrades!

Please to see my example of krushing dissident people's through my Hwanggang Dam projekt here in the DPRK!

Revolutionary regards,

Kim Jung Il'n
Misunderstood Leader of DPRK

"what's better than a big juicy steak? nothing. and what's better than nothing? a stale piece of bread. therefore, a stale piece of bread is better than a big juicy steak."-Land of The Blind


Fraulein Frankenfeinstein

"The knock-on effect can be seen in cities like Fresno, where November's unemployment among the packers, cannery workers and professional fields that make agriculture productive stands at 16.9%."
Well, I should hope so. Fish are people too, are they not? They go to schools, have families, and little gatherings. People should not make money breaking up familiesunits. Why, remember little Nemo and how his papa looked for him. So sad, was it not? These people need to find real job working for government unions.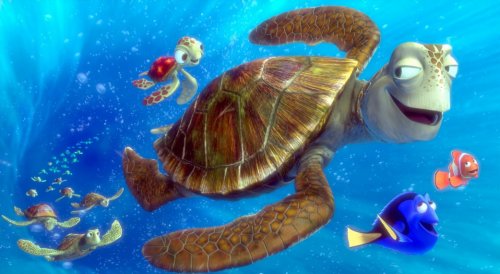 General Confusion

Comrades,

The Democratic congress realized that fish were not being treated equally under the law.

This simply is their attempt to rectify years of discrimination in favor of human, on the same theory as reparations payments, only using water as the medium of exchange!


Comradette Anne

Looking upon Kalifornia on the west of the Amerikkkan land brings me great nostalgia of our glorious success in the Ukraine. The kulaks strewn about their withered farms and train stations, dying their Marx-given deaths and being shot on the spot by the nearest comrade for even so much as touching the people's grain. The people's grain was redistributed to our comrades across Europe. It was a victory in the name of the collective.

Clearly this reichwinger Morrissey has no appreciation for this beautiful time in our history and sheds not a single tear for our Smelt bretheren as the valuable members of our society. Should we start a smelts' rights movement to raise awareness of their humanity?


Leninka

Comrades,

There is good news in all of this. Once these Kulaks are purged from the land, and I mean vamoose, gone, wiped out, to the point that the land is not only barren of vegetables, but of a human life, then we can nationalize the land, take the smelts off the endangered species list, and create the nation's first real collective, headed by the Goracle's most loyal followers. At least, this is what I thought Dear Leader and Comrade Nanski had in their vision of the Kollective-California.


Comrade Whoopie

I'm already organizing mass protests over rising food prices. Cloward and Piven certainly had the right idea. Create a crisis where none existed before and then exploit it to advance Socialism as the only solution.


General Confusion

Comrades,

Have you noted the progressiveness of California, "the golden state" is out the window.
we are progressing through the land of fruits, nuts, and rigged elections to the highest taxing state in the nation, soon to be "Golden land of entitlements".

Jerry Brown will screw everything up for a few years and leave office for health reasons.

The "gay blade" from Frisco, Gavin Nuisance, will become the first fag in the state.