Genosse Dummkopf

City of
Trier
.
Roots around 400 (2050?) BC. Gentle hills, Mosel river,
Moselle
vineyards.
Three (twenty?) centuries later, Romans rule Treveris.
Ancient bridge, town gate, thermae, amphitheater, basilica - all still here.
zzzip - fast forward, 1818.
Trier, May 5th - a midwife storms into a
Justizrat's
studio:
Herr Marx, it's a boy!
Law, Philosophy, writing.
Hegel, Feuerbach, Bauer.
Paris, Brussels, London.
Manifesto (1848)
,
"A spectre is hunting Europe - the spectre of communism"
,
Das Kapital (1867)
.
150 years and hundreds of millions fanatics later, interim balance: some 100 million killed.
zzzzzip - time vehicle, 2017.
Trier.
alea iacta est
- the die is cast.
A year of to and fro, now City Council approves:
Yes, Chinese. Bring it, Kalolu Malxu monument
.
~
Huh?
Turns out, Chinese Gubmint (Marx-Engels-Lenin-[err]-Mao cult alive) decided to cast Kalolu Malxu in bronze, a gift for Trier. Made an offer, which -
alea iacta
- zhe Stadtrat didn't refuse (mostly).
Well, zhe Chermans have their Goethe Institutes (*1951) all over the world. Teach language, convey culture, and, um, influence.
OK, and so Chinese have their Confucius Institutes (*2004) - teach, convey, and, ahem, influence. Donate statues of Confucius (Mao declared him a poisonous dwarf) - head-high, sage man, no sane human would object.
And now aiming higher. Kalolu Malxu, 21 ft. Plus plinth.
People of Trier take a gander at a real-size plywood dummy of Red Brain*. Mixed feelings (to put it mildly).
(The mysterious quintet wasn't there, on the wall. Beijing-beam straightly into Kube?)
As zhe Stadtrat accepted the thing, its inaugural is scheduled for May 5th, 2018.
* huh! World premiere of Flat Marx?
And so, 200 years after midwifey's shout-out,
and uncounted millions perished in Kalolu Malxu shadow,
zhe Cherman tally of Marx(Engels) statues will gloriously increment.

Captain Craptek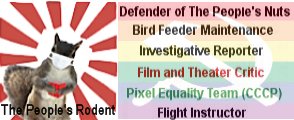 I'm sure evil money hoarders have nothing to do with
THIS:
[indentr]
"Trier, located near the Luxembourg border on the banks of the famous wine-producing region Moselle Valley, is

looking to boost tourism

with next year's celebration. In recent years, it has increasingly become a

popular destination for Chinese visitors.



Trier is not the first German city to accept an elaborate gift from the People's Republic.

In 2014, Wuppertal, about 200 kilometers north of Trier, accepted a statue of Friedrich Engels

, another of communism's founding fathers."
[/indentr]
Pure coincidence...

Red Square

They say Marx's statue is good for tourism, and tourism means capitalist profits.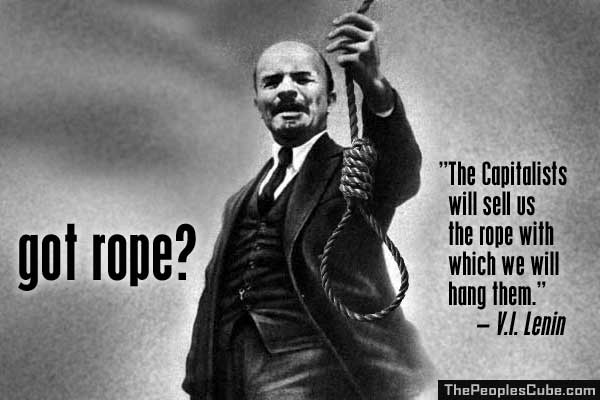 Genosse Dummkopf

Captain Craptek
I'm sure evil money hoarders have nothing to do with THIS:...
Red Square
They say Marx's statue is good for tourism [ergo] capitalist profits ...
Sure, that - money, money, money - generated most
yeah
votes in
zhe Stadtrat
.
I bet, for "deciders" there were also perks injected - a string of visits to China (see sculptor at work, deepen cultural bonds with local, um, operetta dancers, etc.), all on state/taxpayers dime.
---
Trier's Karl Marx House (built 1550, in 1818 owned by Marx family) became a Museum in 1947.
(
Sozialisten
bought the house in 1928, restaurated, intending to make it a memorial site in 1931. Uh, 1933, Third Reich starts, Marx House seized by
Nationalsozialisten
, turned agitprop-printery.)
Since the early 2000s, and Chinese mass tourism to Europe rising, the Marx Museum is a top site on their travel plans. The Chinese comments in the Museum's memorial book, says a Chinese prof. of the local University, show a rising sober-mindedness towards Marx - the man, the ideas - since the early 2000s.
And BTW, there is not the least negative sentiment towards (generally) Far Easterners touring Germany. Same true for those who (migrated and) work (typically professionals) or study here. On the contrary - like everywhere in the West, Far Easterners are (generally) high on skill, very low on crime, and perceived as industrious, decent, cultured people.
Trier is (by German standards) a "low end big city", ca. 115.000 people. There is a bit of weariness of the Chin-Marx groups rolling through the very heart of Trier (immediate vicinity of Porta Nigra, a Roman city gate - the major landmark of the city).
Against the
yeah
-sayers, the rest. Most popular opinion:
Marx? ok, but not 6,3 m (20,7 ft) high. Want it man high, and not on a pedestal. Eye to eye. And not in the very center of our Simeonstiftplatz
.
Simeon, the hermit (1028), and Simeonstift, the monastery (1035), these days the City Museum.
But then - 42
aye
, 7
nay
, and 115.000 (minus 49) hoi polloi.
Early (mocking) Trier simulation :
And for
continuation
: