El Presidente

PROG News Alert!
Clearly Kanye West has eye for talent.
Rapper/Producer Kanye West, aka Mr. Kim Kardashian, not only has a great eye for junk in the trunk, but also a keen eye for undiscovered musical talent. Mr. West is being exalted in the twitterverse by his sycophants for his recent collaboration with an unknown uptsart musician who goes by the obscure name of... Paul McCartney.
The full story
Personally, I don't think with a name like "Paul McCartney" this guy can ever make it in the music industry. Clearly such a name sounds way to caucasian. Perhaps P-Mac would be more mainstream.
Apparently McCartney is not the only unfound talent for which Mr. West has discovered.

Ivan the Stakhanovets

Mr.West is to be commended for supporting the musical endeavors of rhythmically challenged caucasians.


Captain Craptek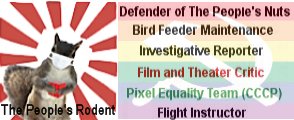 Wasn't there a movie called "White Men Can't Sing"?


Red Square

Kanye West & The Wacky Westphalians with their new hit single "Umpha-Umpha" - it's Polka like you've never heard it before!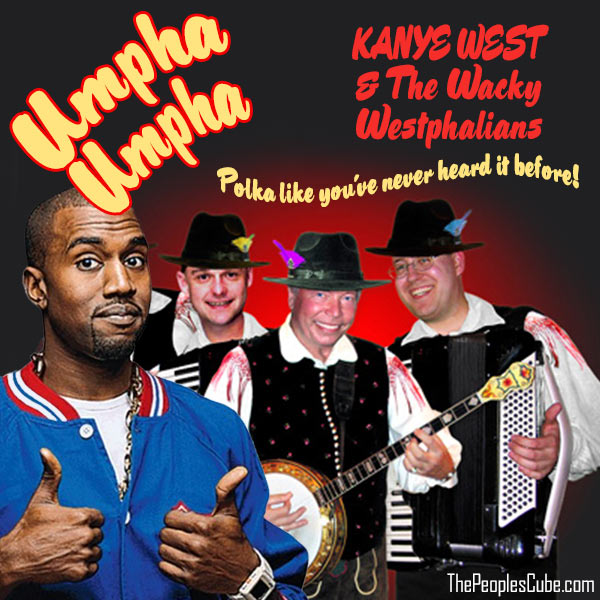 trashmouth

Featuring such classics as:
Umpa – Umpa
Hey, yo yo polka
Bustin wif sum Rimes
Let me ax it to ya
Kim'd steppen polka
Dissin me polka
Yo bottom ups polka
Peeps bein happy polka
Da' ting of booty polka
Hot fix'ins polka