Antonio Salazarinski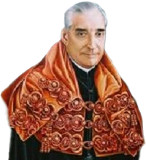 A grateful Muslim Migrant was
arrested while wanting to thank Merkel for making Germany so welcoming to Muslims
. After all, it's a religion of peace. And our moral superiors tell us screams of Allahu Akbar are nothing to be concerned about.
So why did Merkel's security team hustle her away instead of bringing her over to shake this good man's hand? How's that assimilation going, Angela? Just a cultural misunderstanding!
I do not understand why this migrant was a problem, Angela Merkel has been given gifts in the past...
One would think that this prominent graduate of Karl Marx University would stop to thank this endearing gentleman...

The People's Anthony Sullivan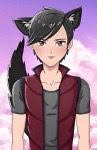 Somehow, I am completely unsurprised
We know for sure this problem will continue so long as
Wahhabism
, an ideology that's been
repeatedly denounced
, because followers of this movement even label fellow Sunnis "apostates" for not agreeing 100% with their beliefs/movement, continues to be popular. Likewise, they also call for the purging of said Sunni "apostates", and what they believe represents them/their actions, hence why they are accredited for the inspiration of
terrorism
.
(Sighs in despair)

Yo'sup Bro Tito