Red Square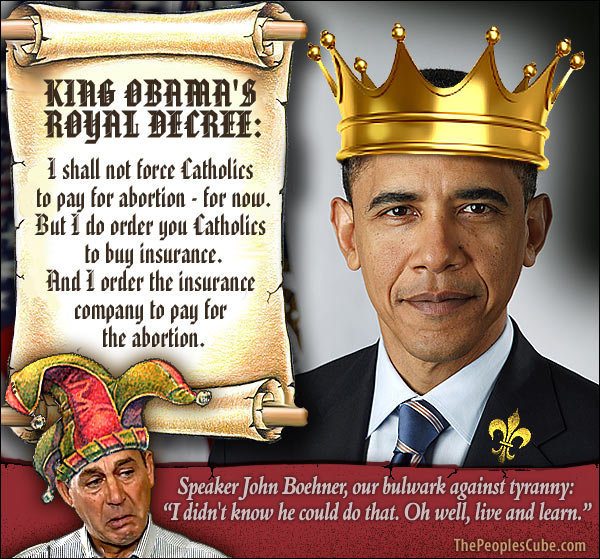 KING OBAMA'S ROYAL DECREE:
"I shall not force Catholics to pay for abortion -- for now. But I do order you Catholics to buy insurance. And I order the insurance company to pay for the abortion."
Speaker John Boehner, our bulwark against tyranny:
"I didn't know he could do that. Oh well, live and learn."
Special thanks to Finepoint for the idea.

Great Stalin's Ghost

We must obey because he is smarter than the average bear (or Boehner, apparently)


M84

I am still waiting for Dear Leader to authorize post-womb abortions on these monkey-men, but I suppose ensuring they don't breed is a start.


Opiate of the People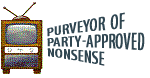 This sounds like an excellent compromise. Dear Leader gets to enforce the People's Will ™as he sees fit and the reactionary church counter-revolutionaries get to stay in business... for now.


M84

For some value of "stay in business," but Dear Leader wouldn't want us worrying about that.