Antonio Salazarinski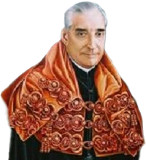 This post is "Who Do You Trust?" with a twist!
Well actually it's "Who Do You
Trust the Least
?"
In the poll, you can select up to
THREE
Agencies you don't trust at all! Other options are All of the above or None of the above.
Government agencies past & present that spied on their own citizens
Who would you add to this list; another government agency, a private corporation?
If none of the above tickles your fancy, here is a
List of Active Secret Police organizations
Here is a list of
Historical Secret Police organizations

smellslikeyoda
I choose North Korea because the media is telling me I can trust them and that they are all good.


Red Salmon

Most Equal Komrad Salazarinski,

Might I nominate my former Federal Organization? The People's Transportation Security Administration. They are compulsive list compilers and maintainers.

There is the famous "No Fly List". Sounds like a place where frogs would starve. But it doesn't stop there.

There is also a lesser known list of folks who TSA finds "suspicious". I can't even name this list as per my retirement out brief. Suffice it to say that if you are on this list, you will experience what Ann Coulter refers to as "Intimate Human Contact" every time you fly.

There is also a database of everyone who has ever given their information to TSA after being caught with something naughty at the Checkpoint. They get your name when you give them your boarding pass. This list has everyone on it who has brought anything from a loaded handgun to a single 22 Short cartridge to the airport. Repeat offenders are bumped up to one of the other lists.

I remember once, early on, when the first TSA Administrator actually said, "I want TSA to become the STASI for America." He said this on a nationwide teleconference. He left soon after that. Probably went to a nice Gulag.

So, my nomination would be the People's TSA.

Red Salmon


Papa Kalashnikook


Antonio Salazarinski