Red Square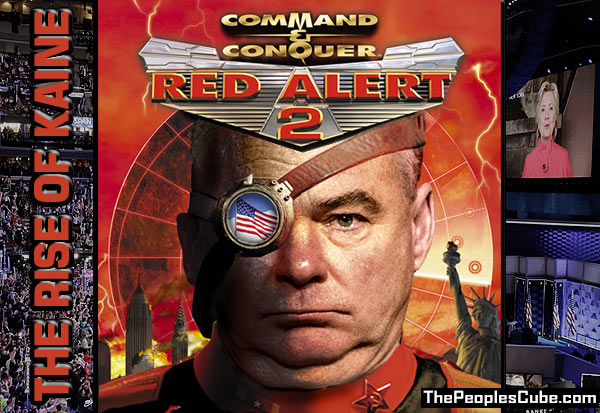 Hillary Clinton may well have made history by becoming the first woman to win the presidential nomination, but let's not forget about her running mate, Tim Kaine, who also made history by shattering an even more impenetrable glass ceiling as the first fictional character from an alternative timeline to run for vice president in this universe.

Until now this fact remained a closely guarded secret, open only to the elite group of DNC strategists who have spent years trying to summon Kaine from the alternate history universe of Command & Conquer real-time strategy video game franchise, where he acts as an immortal mastermind behind the ancient and secretive Brotherhood of Nod society.
DNC strategists draw a direct connection between Kaine and the Abrahamic figure of Cain, which he does not go out of his way to confirm or deny. Considered a charismatic and brilliant sociopath by the outside world, Kaine is seen by the DNC strategists as a holy figure and a messiah.
Kaine's first appearance in this role goes back to Command & Conquer: Red Alert, where he acts in an advisory capacity for USSR leader Joseph Stalin during an alternate World War II fought between the Allies and the Soviet Union. After Stalin's assassination in this timeline, Kane disappears from the political scene, re-emerging in the 1990s to lead the Brotherhood of Nod, whose members have infiltrated various world governments in order to start a violent revolution. Their strategy is to orchestrate a series of crises, ultimately leading to a world-wide chaos; that will demonstrate the dangers of freedom and help Kaine in convincing world nations to surrender their liberties to the utopian one-world government of Next Tuesday.
As a result of the DNC strategy gamers' efforts, Kaine re-emerges in our timeline as governor of Virginia (2005) and later, from 2009 to 2011, as a powerful chairman of the Democratic National Committee. At about the same time he changes the spelling of his name from Kane to Kaine, by driving the "I" into its center, thus completing his transformation into the future vice president, a man who is but one heartbeat away from merging alternative realities into one - a world where unified and equalized humanity lives under the dictate of global government.
As expected, the change remained unnoticed in the political chaos that ensued after our world's first collision with a parallel universe; that was when men suddenly gained access to women's restrooms simply by declaring that they identify as women.
So far Kaine has been the only character to have appeared in the Command & Conquer and Red Alert timelines, as well as in our present timeline. DNC insiders are optimistic about Kaine's ability to merge the three universes into one by chanting "stronger together" - an ancient incantation meant to strengthen the power of evil by bringing together parallel worlds, which would unleash unthinkable disasters on all of them.
Other DNC staffers have expressed concern that when our world becomes engulfed in violent military combat, Kaine will once again vanish from the Earth by entering the extraterrestrial Threshold 19 tower, leaving the rest of us to fend for ourselves. The dissent, however, is being currently effectively vanquished by the Brotherhood of Nod.
Special thanks to Comrade Hammer & Loupe for breaking this story.

Hammer and Loupe

Comrades, put down your Oculus Rift, Vive, or other virtual reality headset. This will be your new game.


Red Square

It seems Kaine has been active on the political scene more than we know, impersonating General Secretary of the Communist Party of the Soviet Union from 1964 to 1982.
In 2005 he simply trimmed his eyebrows (the one on the left is always getting detached and getting a life of its own).
Unless, of course, his mother visited the USSR around the summer of 1957...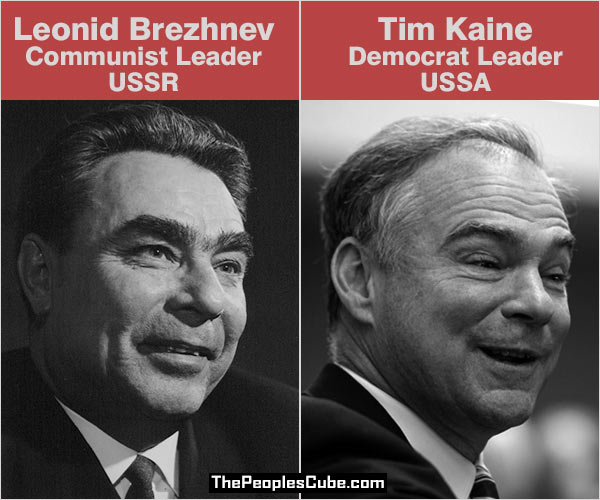 Minitrue

I had so much fun with that game... playing as the russians, of course. I remember the tagline: Command and Conquer: "ALL OF THE POWER / NONE OF THE RESPONSIBILITY".


Anndropoff
Kaine has the perfect face for a Jack O' Lantern.


Red Square

More Kaine in history: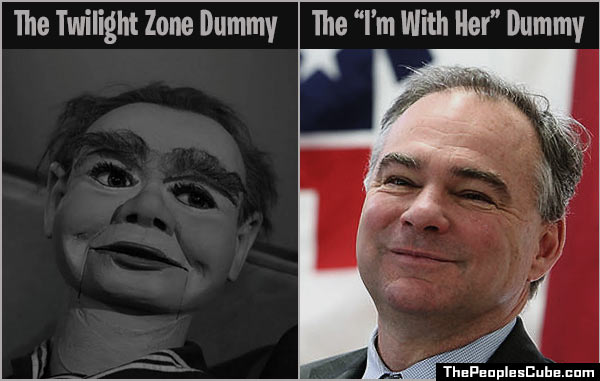 Comrade Stierlitz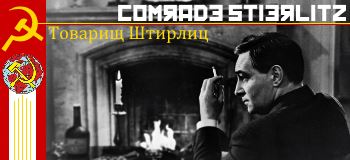 Red Square
More Kaine in history:


I think that if he had a moustache and a unibrow he'd look like the sleazy car salesman from the movie Matilda:
Taglines:
Car salesman: Sells crappy cars
Tim Kaine: Sells crappy candidates

Hans Olo

What if excomrade Bernie Sanders [redacted] is really Leon Trotsky [redacted]!? Comissar Red Square, you're probably old enough to answer this. (please don't send me to the ministry of truth if I'm wrong-I'll even give you my rations of beet vodka and hormonal treatment magazines)