Comrade Joe

This book is
The Post-American World
by Fareed Zakaria. It rejoices in Amerikkka's decline as the Third World becomes thhe only world.
I've heard it said that if you want to know what's going through someone's head, find out what they're reading. I think Obama is working hard to create that world.
dirtycrow
please tell me this is a photoshop.


Komrade Zarkof
Glorious news, Comrade Joe!

Our Beloved and Dear Leader has chosen wisely what course this nation should take, to regain our place in the New World of Next Tuesday™.
Comrade Zakaria's book will inspire and enlighten His Excellency about redistributing the USSA's power and wealth to the more needy citizens of the New Socialist Utopia. Soon the Change that we all Hope will come, will be here!!

Thank you, Chairman O!!


Comrade Joe

dirtycrow
please tell me this is a photoshop.
(off)
I wish it were. But it's not.

Komrade Zarkof
If this is what he's reading then the Conservatives had better get their act together before it's too late.
They can start by getting rid of the RINOs, the chicken-sh*t "mavericks" and the "moderates".

Opiate of the People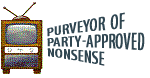 The Manchurian Candidate - if you rearrange the letters of "hope and change" and throw in an extra "o" (for Obama) you get "hang each on dope".

Comrade Whoopie

I don't why he'd have to read it, he probably was the ghost writer.


Colonel 7.62

Actually I'm about to commit some thoughtcrime here, but I see no reason NOT to be reading it. Of course Chairman O is quite capable of ruining things on his own, but perhaps the book could be an eye opener to what is dooming America. Also pigs fly, and Sarah Brady wears a .45 automatic in a visible belt holster.


Solidarity 9-6347

Not surprisingly, the author wrote a Newsweek article on Oct. 18, 2008 entitled "The Case For Barack Obama"
Here's the link:
http://www.newsweek.com/id/164498
Here is picture of said author, to spice up my post. Ponch, is that you?

Commissar_Elliott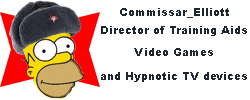 Are you sure He isn't reading Honorable Chairman's Little Red Book? Chairman Mao would be proud of his work.