Red Square

The meaning and scope of non-traditional marriages has been expanding lately all over the world, where diverse people of equally diverse cultures have been
officially marrying
not just other people of varying genders and quantities, but also snakes, goats, dolphins, cats, dogs, video game characters, as well as inanimate objects - dolls, pots, pillows, walls, towers, roller-coasters, or even their own cardboard cutouts.
While we wish them to live happily ever after in their progressive non-traditional relationships, we can't help but wonder why there hasn't been much progress in this regard in the United States, and what can be done to eliminate this glaring gap so that Americans wouldn't be ashamed of trailing behind the more advanced societies.
As we know, the solution to every problem is benevolent government intervention. We need to raise awareness and promote policies that would encourage the spreading of non-traditional marriages in our country through government subsidies and other forms of assistance. This includes increased food stamp rations and employment quotas for non-traditionally-married, free pet food and government reimbursement for custom-made beds, cages, water tanks, terrariums, and other intimate arrangements.
We will also need to modify our healthcare system - merge human and animal hospitals, retrain doctors and medical personnel, and add a provision to the Affordable Healthcare Act that would allow to include both animals and inanimate objects into government-subsidized insurance plans regardless of pre-existing conditions.
A massive diversity and sensitivity training program must also be instituted by the government, to ensure inclusiveness and acceptance. This will also help further to delegitimize and marginalize haters and other non-compliant elements in our society. That will be, perhaps, the most literal implementation of the most recent Party slogan, "Love Trumps Hate."
The funds for all the above can be easily obtained through an additional marriage tax, paid by those citizens who practice traditional marriage, which is something to be discouraged for the common good. For this to happen, of course, Hillary needs to win the White House, because president Trump will never allow such a program. This alone makes him a hater and a bigot, which is why the Party directs us to hate him with all our hearts.
As with every socially beneficial initiative, we need to lead by example. Therefore, all People's Cube members are now encouraged to enter in loving non-traditional marriages with various individuals, plants, animals, inanimate objects, etc. - let the sky be the limit! Such members will get increased weekly food and vodka rations, redistributed from those members who are too slow to respond to the Party initiative and neglect to immediately fall in love with and marry a non-traditional person, object, or animal.
Work on those quotas, comrades! Do not hurt our chances to get the diversity trophy for this year. We all know what the stakes are. Report on your progress below.
Reported by Hammer & Loupe with additional reporting by Comrade Red Square

Comrade Otis

Just don't marry a Republican.


Dedhedvedev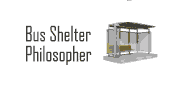 I know a fellow (not me!) that had planned to marry Mary Fist and her five sisters in a polygamous marriage and is now in a deep depression because of the ridicule he received from multiple sources, like the local government that refused to validate such a marriage with a marriage license, the baker who wouldn't put his fist on a wedding cake, and churches that referred him to mental illness counselors instead of allowing him to wed there.


Minitrue

Marriage leads to reproduction, a useless concept. The only party approved way to keep the population at the minimum level is importing refugees.


Ivan the Stakhanovets

If I enter into a non-standard and polygamous relationship by adding in the tractor, can I be subsidized for all of the beet plants that I claim as dependent on my care? ungrateful little bastards take all of my time, I have to keep their hooligan weed friends away, fertilize and water them to maturity and send them off to <ahem> finishing school...

I feel I'm entitled to a bonus on my EBT card, and an additional vodka ration.


Genosse Dummkopf

.
Mike Lester (fine and sharp cartoonchik), mid 2010 :
What's
amazing
shocking
depressing is the
accelerating
speed with which - these days - all those
major steps
of Progress get a foothold in the public*. And not only the steps - the "further achievements" - but also the "means necessary (both tactics and ethics)" to ram the "feats" down the public throat appear* to get acceptance.
* .. get foothold .. -
seemingly
, yet certainly so when looked via the buzzing "culture" created by Opinion Police & Opinion Dictatorship.
Remember the rise of PC?
[my reminiscence:]
•
amazing
: mid 80s, first outbursts ("midget" gone "vertically challenged" etc.) ; a quirk, apparently limited to loon-gone parts in academia ; laughed my ass off at that frothing idiocy - certainly soon to die out.
•
shocking
: end 90s, the "language police", huh, alive and steadfastly sprawling ! now well transported and supported via MSM ; sanctimonious clowns pop up on every corner ; me no laughing anymore - sensing dictatorial drive approaching.
•
depressing
: since 2004, clearly organized, big scale suppression of "unwanted" opinion starts ; PC morphed from "just language-purification" to beasty "attitude control", and is used as a club - down to
ad hominem
destruction ; since then, the LGBT(QQIAETC) went into a full-scale offensive, the "Gender"-Thing ; the Womyn-Thing loudly lurched into ghost-territory ; main landmass already occupied, the next-gen warriors turn to "language & attitude control" on microscale - triggered, microaggressed, un-safey ; and, of course -
ratio
out,
emotio
in (since ever, in
any
"revolutionary" drive) ; and now the "Gender"-Thing morphing into a wider brain frazzle of "Identifying-as-<Your-Choice-Here>"-Thing ; I watch in horror the Occident-wide (Krautland no exception) march of Absurdistan-in-(Cultural-)Self-Destruction-Mode.
(it's not "all lost" yet - Occident's sanity pendulum is clearly on the move, driven by not-so-silent majorities, parts of elite included.)