Antonio Salazarinski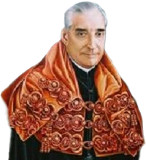 MINNEAPOLIS GONE WILD
— Looting of Target, Nordstrom, Foot Locker after 'false rumor' of police shooting…
News reports state that this is a Likely Public Suicide, followed by chaos and shots fired in the streets.
Naturally, a mob took over the streets again...
Police said the man committed suicide
but onlookers screamed at the police, "You killed him!"
BREAKING: Man shot near police — police say it was a suicide [self-inflicted] while witness say the officers shot the man; people are now rioting.
From CBS News:
Unrest hits Minneapolis after mistaken reports of police shooting Black man who actually shot himself
Never let a possible riot go to waste!Minneapolis police chief
holds press conference: " The Perp killed himself, you flipping idiots!"
And the
Boy Wonder, Minneapolis Mayor Jacob Frey
held a press conference to announce use-of-force changes for the police department after this suicide and the riots that followed.