Antonio Salazarinski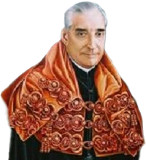 On Thursday, during an interview with TMZ, Rep. Maxine Waters (D-CA) demonstrated how to prevent catching a computer virus while having an interview using a webcam.
As we all know, viruses can be very dangerous, and we need to take all precautions otherwise we can be infected by them!
Always use a surgical mask when using a computer, whether it is in the office, or at home, even if there is no one else around!

Ivan the Stakhanovets

I hope she's wearing rubber gloves, there's no telling what disease the person at the keyboard on other end of that conversation is spreading.


Evil Smiley

Maxine is not the only one concerned, Alexandria Ocasio-Cortez is also actively using the latest in anti-viral technology.

RedDiaperette

And to prevent nostril tunnel syndrome, be sure the nostrils rest easily above the top of the mask, as Commissarka Waters has done.