Cheneane Guevaralo

We have a full damage control red alert! In this
article
...
Quote:
Kenney also cooked the first lady's farm-to-table meal at the APEC Spouses Luncheon the next day at Kualoa Ranch — a meal which that she later described as "perfect" —

even though he fed her a salad with beets, which Obama described as her "worst nightmare" and one of her least-favorite foods.
How is this possible? What will the masses begin to think of their own ration of delicious, nutritious beets?

R.O.C.K. in the USSA
I just read this myself, Comrade - and to top it off FLATUS just yesterday enjoyed a custom-made pizza created by the same chef of beets, while, as we all know, due to the Evil Rethuglikkkans not supporting Dear Leader in Chief as they should, all our taxes will shortly go up $40.00 per paycheck, officially eliminating Friday Night Pizza for families all across the USSA.
http://cnsnews.com/news/article/waa-no- ... hite-house
Shocking. Just shocking.

Fourier's Anti-Manatee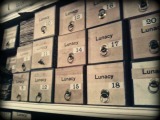 I wish I would know it before!!! Last night, I make toast using beet liquor to Glorious Leaders Barack and Michelle for providing me with enough
borscht
for two of my eight children. But Michelle no like beets. Next time I make toast with carbon neutral OrganicVodka ™.
На здо
ровье!!!!