Antonio Salazarinski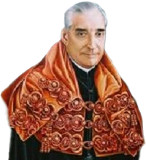 You read that right,
Minneapolis City Council members are receiving $4,500 a day to pay for private security
from the city after they voted to abolish the police force!
Naturally, this is at taxpayers expense!
Security for me, but not for thee...
From left to right: Andrea Jenkins, Alondra Cano, and Phillipe Cunningham.
Three Minneapolis City Council members
- all of whom recently voted to defund and dismantle the city's public police department- are receiving private security details at the expense at Minneapolis taxpayers, FOX 9 Minneapolis has reported on Saturday.
The three city council members, Phillipe Cunningham, Andrea Jenkins, and Alondra Cano, have incurred costs of more than $63,000 over the past three weeks through the use of the city-funded private security details.
Jenkins cited an alleged white nationalist threat within the city of Minneapolis as a justification for the expensive security detail in an email to FOX 9. "My concern is the large number of white nationalist(s) in our city and other threatening communications I've been receiving," said the city council member.
One council member said "I don't feel comfortable publicly discussing the death threats against me or the level of security I currently have protecting me from those threats," said Cunningham in a text message.
An inquiry to the Minneapolis Police asking why the council members were using private security instead of police was answered with the explanation that police resources are required in the community. Police revealed that no public reports of alleged death threats to city council members were filed with the department, although it's possible such reports could've been filed confidentially.
The hypocritical practices of the Minneapolis council members could be a premonition of their vision for the city, in which the political and economic elite are guaranteed personal safety and protection while the city's middle class is left to the devices of mobs of aggrieved, violent, looters and rioters.

Ivan the Stakhanovets

Antonio Salazarinski
Naturally, this is at taxpayers expense!
Security for me, but not for thee...
Oh, Comrade, when you say it like
THAT
, you make it sound like its a bad thing.
Is there a problem that you would like to
submit as evidence for the defense
discuss? Are you not making your beet quota? Is your job not shovel-ready? Did you "build that"?
One thing I learned flying the People's helicopters that I will share with you... never touch the red buttons. If you touch the red buttons, something bad will happen. Every time.
Stay away from those red buttons, Comrade. Lets go tend our beets, shall we?

Genosse Dummkopf

You bet, Komrades: Once the time will come to slurp kasha, that trio of special apparatchiks will get it with a dab of Dijon mustard.


Raum Emmanual Goldstein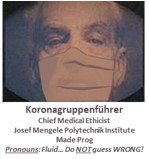 ALL ANIMALS ON THE FARM ARE EQUAL.
BUT SOME ANIMALS ARE MORE EQUALLY EQUAL THAN OTHERS.