Antonio Salazarinski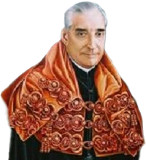 This is most likely
the start of a mass migration
of businesses and people out of Minneapolis.
Note
: The above photo is of 7-SIGMA and Jacob Frey, the Boy Wonder mayor of Minneapolis.
From WayneDupree.com
We all knew this was coming.

What business would want to stay in a city that won't have adequate police protection? How would you even get insured?

Of course, the dopey city officials in Minneapolis either didn't realize this or they just don't care.

Either way, the city is falling… and when this is all said and done, Minneapolis will be a smoldering pile of ashes for years to come.

The president and Owner of 7-Sigma Inc. Kris Wyrobek has decided to move his factory out of the troubled city after the police were unable to protect his plant from burning during the recent riots.

The plant took the necessary precautions to prepare for the second night of riots. They shut the plant down early to make sure all employees would remain safe, but the plant still went up in flames.
It's sad that it's come to this, but you can't blame this poor guy.
I hope he finds a safe community and those 50 people who lost their jobs vote out the Democrat officials who have just ruined their lives.
This is a video of a bookstore owner in Minneapolis who was very lucky not to have had his store burned to the ground.

Papa Kalashnikook

"Wonder" boy Mayor? Does that mean he's going to "wonder" where all the jobs and tax revenue went?