Captain Craptek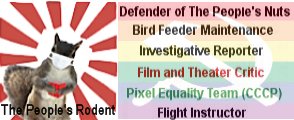 The Fleecing (2009)
"Corrected" progressive version of
wiki -The Shining
Barack Obama (Cornel West) arrives in Washington to interview for the position of President with the aim of using the White House's solitude to work on his plan for fundamentally transforming America. The White House itself is constructed on the site of a formerly mosquito infested swamp and completely surrounded by a phalanx of armed Secret Service personnel, media reporters, and "yes" men. White House manager Rahm Emanuel (Mikhail Baryshnikov) warns him that a previous president developed cabin fever and destroyed the US economy. Barack's daughter, Sasha (Quvenzhane Wallis), has ESP and has had a terrifying premonition about the White House. Barack's wife, Michelle (Oprah Winfrey), tells a visiting doctor that Sasha has an imaginary friend called Harvey (Himself) and that Barack has given up marijuana because he had hurt Sasha's arm after doing a PCP laced joint.
The family arrives at the White House on inauguration day and is given a tour. The mixed race chef, Donna Hallorann (Paula Deen), surprises Sasha by telepathically offering her ice cream. She explains to Sasha that she and her grandmother shared this telepathic ability, which she calls "fleecing". Sasha asks if there is anything to be afraid of in the White House, particularly the Lincoln Bedroom. Hallorann tells Sasha that the White House itself has a "fleece" to it along with many memories, not all of which are good. She also tells Sasha to stay out of the Lincoln Bedroom.
A month passes and Barack's "fundamental change" project goes nowhere. Sasha and Michelle explore the White House kitchen. Michelle becomes concerned with the lack of vegetables in the garden due to the heavy snowfall and Sasha has more frightening visions. Barack, increasingly frustrated, starts acting strangely and becomes prone to speaking without his Teleprompter.
Sasha's curiosity about the Lincoln Bedroom gets the better of her when she sees the room's door open. Later, Michelle finds Barack asleep at his typewriter screaming while in the midst of a horrifying nightmare. After she awakens him, he says he dreamed that he had killed her and Sasha. Sasha then shows up with a bruise on her neck and is visibly traumatized, causing Michelle to accuse Barack of abusing their daughter. Barack wanders into the White House kitchen where he meets a ghostly drug dealer named Choom (Mark Bendix). Choom offers him a joint while Barack complains to him about his marriage.
Michelle later tells Barack that Sasha told her a "crazy woman in the Lincoln Bedroom who looked like Hillary" tried to strangle her. Barack investigates the Lincoln Bedroom where he encounters the ghost of Susan B. Anthony, but tells Michelle he saw nothing. Michelle and Barack argue about whether Sasha should be removed from the White House and a furious Barack returns to the Lincoln Bedroom, now filled with ghosts having a costume party. Attempting to regain his composure, Barack finds the restroom and begins splashing cold water on his face. Here, he meets the ghost of the previous White House butler, Charles (Alan Napier), who tells Barack that he must "correct" his wife and child.
The bathroom scene from The Fleecing:
Charles the butler to Barack Obama -
"Perhaps they need a good talking to, if you don't mind my saying so, sir. Perhaps a bit more. My girls, sir, they didn't care for the White House at first. One of them actually stole a pack of matches and tried to burn it down. But I 'corrected' them sir. And when my wife tried to prevent me from doing my duty, I 'corrected' her."
Meanwhile, in Florida, Hallorann has a premonition that something is wrong at the White House and takes a flight back to Washington to investigate. Sasha starts calling out "YENRAC" frantically and goes into a trance, now referring to herself as "Harvey". While searching for Barack, Michelle discovers his typewriter. He has been typing endless pages of manuscript repeating "Bush did it" in different layouts. She is confronted by Barack who threatens her before she knocks him unconscious with a bust of Winston Churchill. She manages to drag him into the kitchen and lock him in the pantry, but this does not solve her larger problem. She and Sasha are trapped in the White House since Barack has sabotaged the building's emergency alarm and presidential limousine. Later, Barack converses through the pantry door with Charles who then unlocks the door releasing him.
Sasha writes "YENRAC" in lipstick on the bathroom door. When Michelle sees this in the bedroom mirror, the letters spell out "CARNEY". Barack begins to chop through the door leading to his family's living quarters with a large sickle. Michelle frantically sends Sasha out through the bathroom window, but it will not open sufficiently for her "back" to slide through. Barack then starts chopping through the bathroom door as Michelle screams in horror. He leers through the hole he has made, shouting "Here's Barry!", but backs off after Michelle slashes his hand with her EBT card.
Hearing the engine of the SUV Hallorann has borrowed to drive from the airport, Barack leaves the room. He kills Hallorann in the lobby and pursues Sasha into the vegetable garden. Michelle runs through the White House looking for Sasha, encountering several ghosts and a huge cascade of beet vodka from an elevator. Meanwhile, Sasha walks backwards in her own tracks and leaps behind a dying tomato plant, covering her tracks with snow to mislead Barack who is following her footprints. Michelle and Sasha escape in Hallorann's SUV, while Barack freezes to death in a patch of mustard greens. The camera slowly zooms toward a photograph in the White House hallway dated July 4, 1921, showing Barack Obama smiling amidst a crowd of party revelers.

Dedhedvedev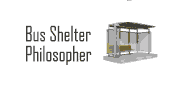 I can't wait for your review of "Get Shorty Whitey."


Vladimir_Scratchanitch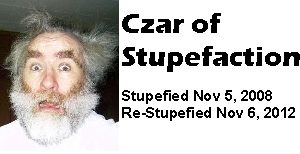 R.O.C.K. in the USSA


Anyer Marx


Comrade Loaf

Comrade Loaf
The big $7 BB payoff. Who said Communists could not be friends with capitalists? The gov't borrows the money then all but gives it away. Propping up the sagging solar panel business with borrowed tax dollars........ who can't understand Karl "I never repaid a debt" Marxist economics........ Pencil that out.
http://www.forbes.com/sites/christopher ... s-for-g-e/