Antonio Salazarinski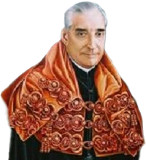 This is right out of The Naked Gun's, Frank Drebin skit...
MSNBC Anchor Says Minneapolis Riot Is
"Not Generally Unruly"
... As a Building Burns Behind Him
A Minneapolis police station in the third precinct was abandoned, overrun by rioters, and set ablaze.
The police and firefighters have been reportedly ordered to stand down as rioters are burning and looting the city.
As conditions are deteriorating in Minneapolis, MN, MSNBC's Ali Velshi is on the ground, offering viewers a glimpse of the situation as it unfolds.
With a backdrop of burning buildings, Velshi said the situation was not "unruly."
"I want to be clear on how I characterize this," he said. "
This is mostly a protest.
It is not generally speaking unruly."
Here is Ali Velshi describing the scene...

Comrade Jenkem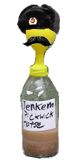 Some people did some stuff.


jackalopelipsky

Would it be wrong to ask did any of these looters think to gather the supplies to make s'mores before they set the store ablaze?

jussie axin'

'pelipsky


TheFineReport.com