Vladimir_Scratchanitch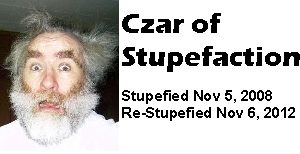 DISINFORMATION:

FORMER SPY CHIEF REVEALS SECRET STRATEGIES FOR UNDERMINING FREEDOM, ATTACKING RELIGION AND PROMOTING TERRORISM
Today, living in the U.S. under a protected identity due to assassination threats, Gen. Ion Mihai Pacepa reveals the secret strategies that, to this day, are undermining and destroying Western civilization.
See David Kupelian story and videos at WND-
MY FAVORITE COMMUNIST SPY CHIEF

Captain Craptek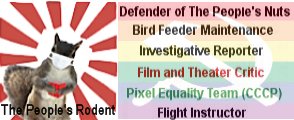 Comrade Scratch, (yes, I'm still here...)
Your suggested reading choice seems like something our Minister of Education and Indoctrination should be banning from public libraries and schools. This sort of anti-progressive literature can create doubt in the putty-like minds of future socialist workers. I strongly denounce it and instead, recommend the wonderful selection on the
right
other side of the page.

Fraulein Frankenfeinstein

HE IS MAKING COMRADE DEAR LEADER GREEN WITH ENVY!

Captain Craptek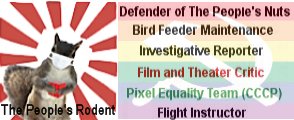 Fraulein,
I also turned green for a short time after my encounter with the power station!