Red Rooster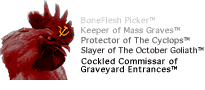 Comrades,

I DENOUNCE THIS KAPITALIST PROPAGANDA! This propaganda has over 2 million views on the peoples YouTUBE and spreads false propaganda about government! Comrades, government is essential to The Party(TM), and I know that we have most equal comrades like Shamsky Chomsky and Airass Ayers that claim favor for Anarchy(TM) but that's only because we need Anarchy(TM) in order for the stiff boot of Communism to take hold. As you know, comrades, this is why we divide and conquer through race, class and gender epitah's. But this, comrade, is the work of someone who can get to the minds of The Children(TM), the lucid wet cement we have been fighting to etch for so long.

Join me in DENOUNCING this debauchery!




Father Prog Theocritus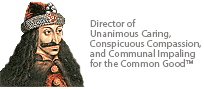 This red-headed kulak must be sent to the gulag. Or made to treat Nansky's 'roids. By definition the government doesn't lie; it promulgates the Truth. The current wisdom.

Shoot him.


Commodore Snoogie Woogums
I DENOUNCE THIS TIM HAWKINS!!!!!!!!!!!!

After I'm done puking after watching this debauchery.......I will order the fleet to be on alert for this fiend. If he steps on foot near an ocean, I promise there is going to be some serious keel-hauling action.


Father Prog Theocritus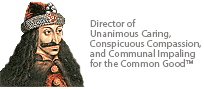 And we know he's wrong because he's white. And has blue eyes.

I personally wear dark contacts to disguise my blue eyes because that is the color of the oppressor.


Comrade Nika

Red Rooster, thank you for bringing this to our attention. I gladly join you in denouncing this pathetic excuse for an American. The nerve of him using Uncle Sam's name in vain!


Commissar_Elliott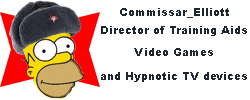 This man does have a point, the government can do anything, and make anything anything. If he put the correct lyrics to it, we'd give this guy an extra beet, buuuuut. . .

since he seems so wanting to spread lies amongst the masses, we must destroy this video, and this video maker.

Commodore Snoogie Woogums, do you have any long-range missiles on board any of your ships?


Red Rooster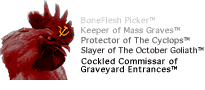 Well I hope this Comrade Hawkins has learned a valuable lesson: do not tread on The Party(TM) nor it's devotion to big government! Dedicated grifters, uh, party loyalist will denounce you with righteous indignation AND sick The People's Navy on you!

Back down you Neo-Kulak! We are armed with shame and we are dangerous!

(Pssst... thanks to all comrades for your Righteous Indignition(TM), the checks in the mail...)