Red Square

When Breitbart's death sent us all into shock, artists among us (me included) were moved to make portraits of Andrew that expressed our sorrow and reverence. There was one problem, however. While those solemn portraits reflected our feelings of loss, they did not reflect Breitbart's true character - nor did they define his followers. Andrew was a happy warrior who liked to laugh and goof around; so do we. This is why I thought a picture of a happy, laughing, and optimistic Andrew Breitbart would be much more inspirational and definitive of our movement. After all, our fight is about preserving the right to a cheerful and optimistic pursuit of happiness for this and future generations - just like the Founders intended.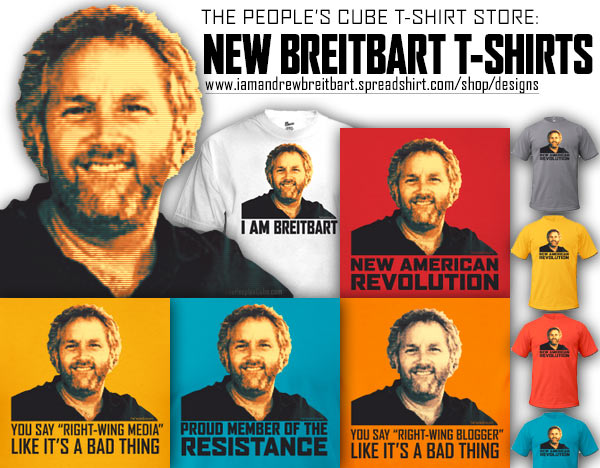 http://iamandrewbreitbart.spreadshirt.com/shop/designs

Father Prog Theocritus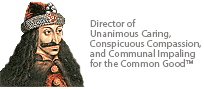 Has anyone heard of the man who was murdered in I think the 60s in London by a Soviet spy who had a poisoned pill in the tip of his umbrella?


Ivan Betinov

Yep. Pneumatic spike in the tip if the brolly used to inject a metal sphere containing ricin. It was in 1978 and the victim was Bulgarian dissident Georgi Ivanov Markov.


Ivan the Stakhanovets

Brain in a jar, how does one come upon such detailed knowledge of a clandestine event?

Wait, nevermind, don't tell me...

By the way, have I mentioned that I'm a loyal party member and my beet crop is up 14% over last season? Its for the Children...Viva La Revolucion!


Father Prog Theocritus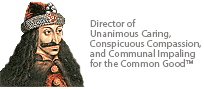 Tovarichi, do not worry about BIJ. I've known him for years and he's only tried to stab me in the back ONE TIME for every visit to the Rancho. When he's a guest, I don't have to use more than two of the locks on my bedroom door and I don't bother to hide the silver.

Of course I do go through his luggage before he leaves. What prog wouldn't make off with what he could? If he didn't, I'd sever relations. That would be like a doctor who went on a killing spree. Like Hannibal Lecter.

Oh.