Margaret
The anti-war room is manned and ready and waiting for you!
MoveCongress.org is a Left Wing anti-war website that has become famous in the news recently as the website that Jack Murtha used to announce his slow-bleed strategy for winning the political war against the Republicans.
Due to all the success of MoveCongress.org to get their message out, they've found that fellow Leftists and mainstream media whose notoriously short attention spans and non-attention to detail often confuse them with MoveOn.org, they've decided to change the name of their website.
week of 02/24/07

Contest to Rename MoveCongress.org

The avalanche of media coverage of our interview with Congressman Jack Murtha was great with one exception - the mainstream media had difficulty distinguishing between us and MoveOn.org, often confusing the two.

So, we've decided to change our name.

The ideal name would capture our mission of informing citizens about how Congress works and how they can make a difference as Congress addresses the war in Iraq and the potential military strike on Iran.

What do you think? Please forward your suggestions to: info@movecongress.org
(We will credit you on the site if you come up with the winning name!)

Thank you for your support!
I've already e-mailed my contest entry. If you can think of any way to help this website pick a more appropriate name and that is easy even for fellow Left Wing activists and the mainstream media to remember please, send in your entry!
The anti-war room is manned and ready and waiting for you!

bohemianlikeyou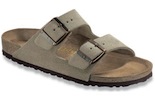 Bowel_Movement_on_Congress.org?


RedtheProgressiveFox

giveterrorachance.org


Laika the Space Dog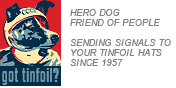 raisethewhiteflag.org
......no, wait, that's racist, it could be interpreted as a Klan sheet
.
Surrendermonkeys.org
......damn, the French already have the rights to that.
?????
!!!!!!
wegiveup.org !

Premier Betty

takeitlikeabitch.org

potsmokinghippieswhothinktheyknowmoreaboutglobalsituationsthanthegovernment.org

whiners.org