Panem Et Circenses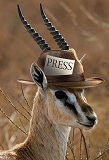 To reduce reliance upon privately funded and inadequate board games and ensure everyone access to their own, the US Government is creating and providing a new FREE board game for everyone! BUREAUCRACY is fun and educational for kids and grownups alike*. Best of all, it won't cost a thing**.
In this action-packed and intriguing game, players are pitted against one another as bureaucrats and politicians who maneuver and backstab as they try to gain influence over various locations, utilities, and industries while amassing huge fortunes for themselves.
Court lobbyists and interns by drawing an "Equal Chance" card.
Dip into the pork barrel when you use "Community Trough" cards.
Everyone's a winner, except the taxpayer!
To get yours, simply read the 1,990 page manual (parts of which are still working their way through congressional subcommittees and haven't been released yet), fill out a Standard Form 1103-9 (available on-line, if you have broadband access and an unusually high amount of patience), and wait for your game to arrive in only 6 - 12 months.
OR.... wait for 10 years, at which point the necessary laws will be enacted to replace all the games at your local mall with copies of that fabulous NEW game BUREAUCRACY!
* Results may vary
** Taxes may have to increase as a result, but that will be taken right out of your paycheck automatically – you won't notice a thing!

Opiate of the People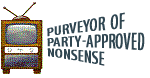 I'm so proud that the names of the streets in this game were based on those in Atlantic City in the
not so
great state of New Jerky! This creation will inspire Amerikkans to duplicate the example of Atlantic City[sup]*[/sup] throughout the country!
* A handful of wealthy high-rollers living in glitzy hotels provided by rich connected crooks and surrounded by slums.

Commissar_Elliott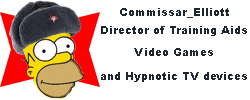 Looks like I better throw out this old
game
.

Leninka

Commissar Elliott,

I would at least hold on to the race card (from your old game). It worked so well for Dear Leader.

Comrade panem,

And here I thought there were only 2 hour lunches for bureaucrats, to find out that one can get a free lunch, now that's progressive. Nevertheless, I applaud Dear Leader for all of his attempts to remove as many evil KKKapitalist Rethuglicans from his lunch counter as possible. They do not deserve to sit there, and one day should be completely banned.


Panem Et Circenses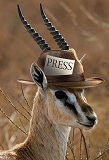 Commissar_Elliott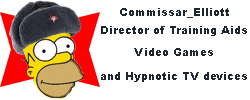 Leninka
Commissar Elliott,

I would at least hold on to the race card (from your old game). It worked so well for Dear Leader.
Good point. Even though I am white and have so much white guilt installed in me thought this site, it might not be a bad thing to keep said race card. I don't know how it will work for me, but you never know the powers of the Obamasiah.

Komsomolka Olga Katrina

Commissar Elliot,

White progs are permitted to use the Race Card(TM). After all, they are the Defenders of the Oppressed and the Downtrodden(TM). It is an Indisputable Progressive Law(TM) that Minorities(TM) are too oppressed to take care of themselves. Anyone who fails to accept this Laws is... you guessed it... Racist(TM)!

The Race Card(TM) is actually designed for use against Conservatives of any ethnicity. But that's one of the Party's secrets. We must never, ever, ever let the Class Enemies(TM) find out.