Karl Marx Treatment Center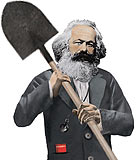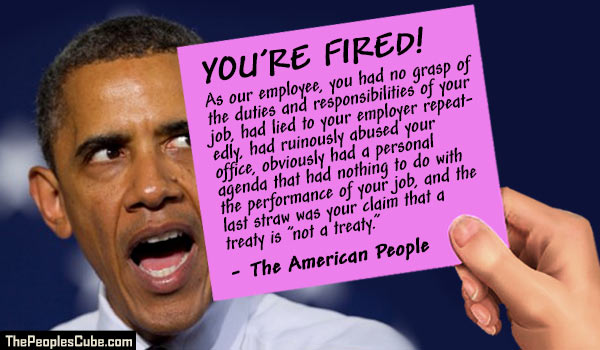 Washington, D.C. -- A very shocked and surprised Barack Obama went to work this morning only to find himself fired and out of the job as President of the United States. All of his belongings had been removed from the White House and dumped in a pile on the lawn. Pinned to the pile a note from his employers, the American people, read, "Your services are no longer needed."
The locks to White House had been changed and his key no longer worked. A capital hill police officer cited Mr. Obama for trespassing.
The American people explained their decision to fire Mr. Obama by saying that he, as their employee, had no grasp of the duties and responsibilities of his job, had lied to his employer repeatedly, had ruinously abused his office, obviously has a personal agenda that has nothing to do with the actual performance of his job, and the last straw was his claim that a treaty is "not a treaty."
"This president is not a president," the American people decided over the weekend.

Red Square

If this treaty is not a treaty, this president is not a president.

Ivan the Stakhanovets

"The basket is too high, I WIN anyways, so there!"
<off>
According to Secretary Kerry, it's not a treaty because a treaty can't be passed. If it's too hard it doesn't matter anymore, especially if you have a pen and a phone...