R.O.C.K. in the USSA

Comrades, it disturbs me deeply to announce that an
American reich wing teabagger company
is depriving some of our Mislooom brothers of their hard earned 72 virgins!
You can read about it here, comrades
.
Shocking.

Captain Craptek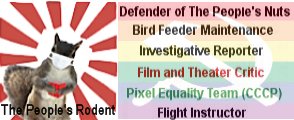 Anyer Marx

DRAT these reich-wingers and their dastardly conundrums! How is Napoleonitano supposed to buy up all this ammo without getting The One in hot water with the Brotherhood? We may need an Executive Fatwa on the issue.


Chairman Meow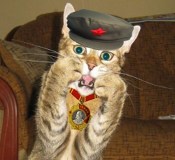 This is almost as alarming: Body armor that is completely impervious to the holy bullets of the Religion of Peace!

Captain Craptek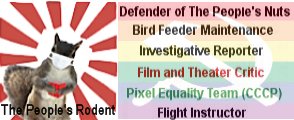 Chairman Meow - This armor is only useful for extended battle periods in cold climates.


Comrade Pistov
"Praise the Lord and pass the Hammuntion," must never be sung or heard in public lest the next race in the streets incur more IED's.


R.O.C.K. in the USSA

Oh dear.

I feel a song coming on...


Kelly Ivanovna/келя ивановна
Those right wing nut cases are such a boar.


R.O.C.K. in the USSA

Old Macdonald had a press
E-I-E-I-O
And with that press he had a plan
E-I-E-I-O
With some brass brass here
And some primers there
Here a pig - there a pig
Everywhere a pig pig
Old Macdonald had a press
E-I-E-I-O