Nomenklatura-climber

Dear Comrades,

Comrade Kim Jun Un, Supreme Leader of the People's Democratic Republic of Korea, has issued a final offer to the USSA White Fortress to avoid all-out war on the Korean Peninsula: the USSA must provide an NBA-quality basketball team to be coached by Comrade Dennis Rodman.

United Nations sanctions against the workers and peasants of North Korea have inhibited the Dear Leader's plan to form a proper professional basketball team to encourage the Masses in their struggles for economic justice and equality. Throughout the nation, the Proletariat have demanded their equal share of professional sports, which has been denied them by the Capitalist West.

Due to the unequal distribution of height between the two Koreas, the North Koreans average a full 3" shorter than their Imperialist brethren in the South, who hoard wealth and growth hormones from equal distribution throughout the peninsula. Therefore, in the interest of fairness and justice, Dear leader has demanded that the USSA provide a team of players average 6' 4" in height, a full 2' taller than the average North Korean, thus contributing to the overall height average of the nation.

Comrade Kim has also added that he prefers black players for the new team, stating that he appreciates their height diversity and the possibility of using them for breeding purposes to create a new race of super-tall Koreans who will be used to invade the South, whose army they will tower over. It has been noted that only one team is planned, so that it will win every game it plays in by default, in keeping with Socialist principles of sports justice.

Comrade Party Chairman and President Barack Barackovich Obama has sent Dear Leader a telegram acknowledging the request, and is now sending scouts into the NBA to search for potential candidates for the new team, especially amongst players with potential legal issues in the USSA who may appreciate refuge in a new country with a more sympathetic legal system.


Join the North Korean struggle for height redistribution! Equal access to professional sports teams for all the Proletariat!
Faithfully submitted to the Collective of the People's Cube,
Comrade Nomenklatura-climber
Dialectical Progressivism Translator

R.O.C.K. in the USSA

Perhaps we could trade OUR Dear Leader for THEIR Dear Leader for a season. Then they wouldn't have to feed a whole team.

Captain Craptek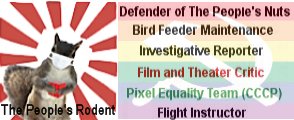 I read somewhere that Comrade Kim Jun Un scored an average of 122 points per game while training his players. Is this true?


R.O.C.K. in the USSA

Well, you may recall that his father got several holes in one the first - and only - time he played golf, so I wouldn't be surprised!


Kelly Ivanovna/келя ивановна
Can't the dear Leader himself play?


Captain Craptek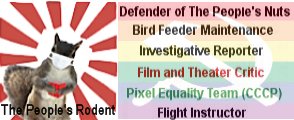 Kim and Barry are equally endowed by nature and their collective spirit to play all positions in any sport simultaneously while watching TV and eating dinner. Trust me on this.