Margaret

jackalopelipsky

For a second, 'pelipsky thoughtfelt the headline was about Texazistan and therefore the headline made sense in a culturally inappropriate, but yet, caring way.


Gorbels Cube
The solution to this problem of unequal suffering by the "vulnerabl[y] less affluent" is, of course, the Green New Deal of Essentialness. In eliminating reliance on fossil fuels, the theretofore invulnerably affluent would be unable to use their affluence to waste energy operating cooling systems known as "air conditioning."
Even though elimination of fossil fuels would make the costs of energy skyrocket and as well as the costs of clothing (since most modern clothing is partly, if not wholly, made of synthetic material created from fossil fuels), the Green New Deal of Essentialness has a solution to that problem: Sensible, Mother-Earth-Loving People will adopt a minimalist form of attire such as shown by GAIA Minister Neytiri's attire (in a manner similar to that of our
tree-dwelling ancestors
).
Therefore, even the less affluent will thereby be able to better cope with the currently anthropogenic Global Warming heatwaves until the Green New Deal of Essentialness has re-cooled Mother Earth right on schedule with AOC's predicted time period of merely 12 years.
That's why Alexandria Ocasio-Cortez a.k.a. AOC, GAIA Minister Neytiri and Joe Biden have now joined forces as
The New Troika
to implement the
Green New Shutdown Deal
. How did this powerful alliance come about? First, we thank China for enabling the CCP Wuhan Virus (a.k.a. CoVid-19 a.k.a. CoronaVirus) to serve as Mother Nature's Warning to her Human Contaminants that they must revert to the
bare-essentialness
standards of our ancestors.
Thus, we eagerly await AOC and Joe Biden soon modifying their lifestyles to lead their fellow Democrats by fully embracing GAIA Minister Neytiri's mode of attire, so we all can emulate the ways in which our
ancient, Mother-Earth-Respecting ancestors adapted their lifestyles
to protect Mother Earth's Climate.
--Gorbels Cube

Minister of Truth
Comrades: For this thread, I've added an updated version of my Official Picture as the Minister of Truth.
Regarding this debate over who's hotter or hottest, it all depends on what the meaning of "hot" is. Will this Green New Deal of Essentialness have any effect on what I would describe as "Hot Chics"?
--Minister of Truth

R.O.C.K. in the USSA

Comrade Minister of Truth, while your new Official Picture is definitively (at least) as equal as all other dramatically equal Official Pictures, it shares a remarkable similarity with the capitalist >spit< symbol for a broken image.


Ellsworth Toohey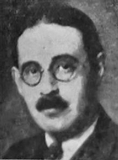 Is there any correlation to how many buildings are burning in the "hottest" neighborhoods?

Aksin fer a fren.