Margaret

Cradle to Grave Marxist


jackalopelipsky

Is this the future that's so bright, it requires shades??

SarahConnorlopekipsky


Iosef
jackalopelipsky
Is this the future that's so bright, it requires shades??

SarahConnorlopekipsky

MattCvetic
I've been following komrade krugman's market advice for years. I am now out of Rubles to invest in this next boom. Just my luck.


Kapitan Kangaroo Kourt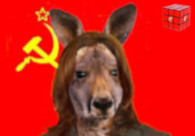 Apparently, it's time to go into the manufacture of things that go BOOM! Things that go BOOM! usually provide a bright spot to compliment the aural experience.




Ivan Betinov

Grab a bucket, boys! Pretty soon it's gonna be rainin' soup outside! (After the boiler at the collective soup kitchen blows up because Other Ivan replaced the diesel fuel with the leavings from the "special chemistry project" in the back room of Tractor Barn #2.)


Ellsworth Toohey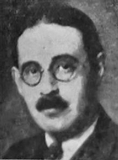 So, should I take all my money out of the contrafund and put it in beet futures?

aksin fer a fren.