Antonio Salazarinski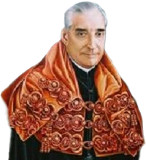 Both
NPR
, and
Smithsonian Magazine
Lauded the Nazi response to the typhus outbreak in the Warsaw Ghetto as a "Model" for COVID response.
NPR, which is supported by a number of Federal grants,
published a piece Wednesday lauding the Jews who "beat back typhus" in Poland's Warsaw Ghetto as a "model" for the world to curb the COVID-19 outbreak. That typhus outbreak, however, was used by the Nazis to control Jews. Their fascist campaign led to the extermination of 6 million Jews in Europe.
NPR's story quickly drew backlash.
The piece was based on a new scientific study published in July showing that "social distancing, hygiene and food supplies to supplement the meager rations provided by the Nazis could have been responsible for an unexpected drop in typhus cases in the winter of 1941."
That same study was posted in Smithsonian Magazine, which is owned by the Smithsonian Institution, another group supported by Federal grants.
[indentr]
"The Nazis justified genocide supposedly to control the spread of disease. This exemplifies humanity's ability to turn upon itself, based on racially guided epidemiological principles, merely because of the appearance of a bacterium. Deadly disease and starvation dynamics are explored using modeling and the maths of food ration cards," the study notes.

It adds, "Strangely, the epidemic was curtailed and was brought to a sudden halt before winter, when typhus normally accelerates. A far more massive epidemic outbreak was prevented through the antiepidemic efforts by the often considered incompetent and corrupt ghetto leadership and the Herculean efforts of ghetto doctors."
[/indentr]
Former New York City Council Member David G. Greenfield pointed to the hundreds of thousands of Jew "murdered from the Nazi's Warsaw Ghetto," noting the 1.3 miles Jews were packed into. "This story is disgusting," he added.