Olga Photoshopova

After Obama accepted the
promposal
with a
bow,
cheerleaders from the robot's high school were on hand to congratulate the new couple, gleefully and spontaneously shouting:
"Two, four, six, eight!
USA, capitulate!

GOOOObama!!!!"
Obama quickly interjected, "Let me be clear: This is for one night only. There will be no indecent promposal and the robot will be home before curfew. This gesture of goodwill is merely to show the world that America is no better than any other country."
The robot swooned, "Hashtag, amazing!"

Opiate of the People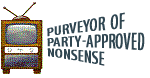 There is something wrong about this photo - why is everyone looking at the robot instead of staring dreamily at Dear Leader Obama? Besides, Obama would never be caught dead at a prom with a Honda robot, he consorts with GM products only! I'm afraid you have been duped by a racist Koch Brothers fraud, Comrade Photoshopova.


Olga Photoshopova

It may come out later that Dear Leader's staff told the robot that DL's schedule conflicts with the prom, and DL will not be able to go. Just like when poor
Henrietta Hughes
asked DL for a house, he said he would help, but a
Republican
had to actually give one to her. DL will do whatever it takes to bring America down a notch, in public. Behind the scenes likely lies a trail of broken promises and
broken hearts
...
The reason the robot is looking at the cameras and not Obama, is because promposals are not private, touching moments between two friends. They are grandiose, public
performances
meant to shame/guilt the invitee into saying yes: A product of millennial, instant-fame, "look-at-me" culture.

Captain Craptek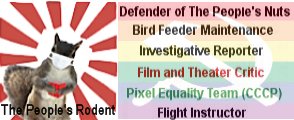 Cheslav

That robot better understand the consequences of dating.