Fearless Leader
Obama Embraces Muslim Brotherhood:
Comrades: Great Progress!
I've taken a Great Leap Forward for Peace in the Middle East by Recognizing the Muslim Brotherhood. Trust me-- Even the Tea-Partiers will eventually recognize the wisdom of my stratetic decision when they finally get over their bigotry towards the Muslim Brotherhood's bigotry.
.
.
.
Women have nothing to fear from the Muslim Brotherhood as long as they're not insolent.
--Fearless Leader

Red Square

Will it be a good time to propose some new official logos for the US government?
Also, some inspirational visual agitation...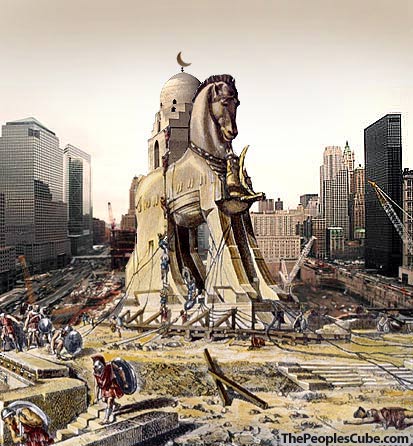 Fearless Leader
Red Square,


You are wise indeed to know that the time for removing masks has arrived. But for now, we'll still call it the Ground Zero Horse even though we know it's Mohammed's Mule. No doubt, the Tea-Partiers, the Beckers and the Shruggers will still try to claim it's a Trojan Horse. Huma no longer needs the cover of being the spouse of the Weiner to deflect attention from her paving the way for the Brotherhood into the State Department with the help of the MTE.



Aloha Akbar.


--Fearless Leader


ThePeoplesComrade

As long as it advances Mein Kampfort, I'm for it.


Grigori E.R.

I'm a bit confused. Dear Leader Obama is just now embracing the Muslim Brotherhood? or is this Comrade Fearless Leader making with the funny joke?

Blessed be the MTE and her mini-MTE Huma. How ironic that it took two women to make it all official. Somewhere, Allah is weeping.


Neotrotsky


Chedoh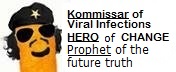 Lets all just be glad we have been enlightened since these dark days of ignorance. Even though we have a long ways to go still.