Superkommissar Maksim

SEE LARGER
Yes, the Obama administration's scandals are starting to pile high. Not to worry comrades, with Progressives the end ALWAYS justifies the means.

R.O.C.K. in the USSA
Very nice!

And yes, there are so many things the ignorant masses simply can't be expected to understand.

Good to see Libya going full-on Sharia Law as well!! Dear Leader truly IS the One™.


KOOK
Just got back from an Occupy Wall Street protest/demonstration/occupation/sit-in/s_it-in (where we were all reminding each other of Cheryl Crow's "One sheet per sh_it" rule just as we ran out of sheets before we ran out of s_hits.) ...

Word on "the street" about Obama's Hit-and-Run Fisker Mobile is: "Well, at least it's not an Edsel," and it must be really cool since Leonardo DiCaprio ordered one.

We hear it's quite fast for the "Occupy Escape Route" to avoid one of our progressive colleagues at the OWS rally relieving himself into the tank (it does have a gasoline tank, which helps it get gas mileage only a few miles-per-gallon less than a Ford suv -- but surely better than the old Edsel) after police inconsiderately removed their vehicles just to avoid their being used as porta-potties.

--KOOK

Last edited by
KOOK
on 10/24/2011, 1:36 am, edited 1 time in total.
REASON: typo

Comrade Vlad Linen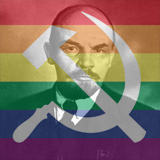 Dear Comrades,

I have been thinking a little about this. As our glorious modern hippies, in between drinking free lattes and eating free gourmet food, march and demand free college, an immediate end to all debts, free beet rations, free food, free sleeping bags, free clothes, and everything else, why don't they demand a free Fisker? Why not? If Leonardo DiCaprio has one, aren't the hippies each entitled to one as well? Comrades, maybe we should get a new government program going, giving more stimulus to Finland! A free Fisker for every hippie at Occupy Wall Street. The progressive world of Next Tuesday could not come faster even if the Commissar of Time gave us a wormhole!


Commissar_Elliott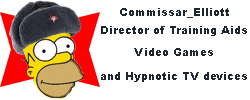 A hit and run 'ey?