Henny Bogan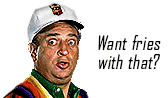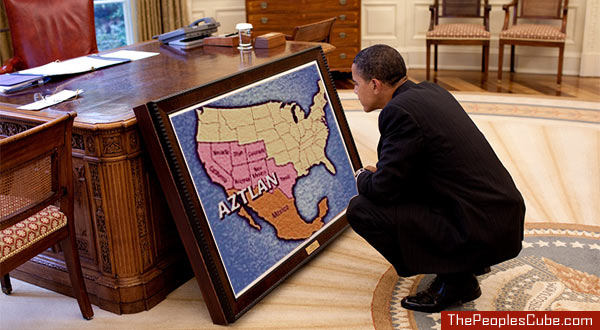 Gasping for air as it nears the dustbin of history, the Obama Administration is working behind the scenes to bring to the UN Security Council another "occupied territory" resolution. Recall that just before Christmas, the UNSC adopted Resolution 2334, condemning Israeli settlements in the West Bank, which the Arabs consider "occupied territory." Obama helped ensure the passage of 2334 by not vetoing the resolution.
This time the initiative is much closer to home. Mexican officials, who hate Trump as much as Obama, realized there is an even greater opportunity to make trouble for the incoming administration. In a secret memo to Secretary of State John "Lurch" Kerry, the officials proposed to bring to a UN vote a resolution declaring Texas "occupied territory" as a preliminary measure to returning the Lone Star state to Mexico. The UN Security Council would unanimously concur and the resolution would pass when the US abstained again.
The Mexicans noted the remarkable efficiency with which the move would achieve Democrat goals: punish Texans for electing Trump and other GOP presidents; delete 38 electoral votes from the GOP column in 2020; frustrate incoming administration plans to build a wall; provide a new and much larger base from which Mexicans could invade neighboring states, get on welfare and vote Democrat; weaken drug enforcement along the southern border; and avenge the Kennedy assassination in Dallas in November 1963.
Obama Administration officials denied strenuously that anything of the sort is in the works. "This is fake news," a spokesman said, adding "just like claims that our recent abstention at the UN was meant to wipe Israel off the map. President Obama has proved time and again that he loves Israel. The nuclear deal with Iran helps protect the Jewish State; ditto the situation in Syria for which Obama's 'red line' can take credit."
Reaction around the country was mixed.
Texas governor Greg Abbott: "Don't mess with Texas."
Mainstream media--the usual suspects + Glenn Beck: "Long overdue!"
Bill O'Reilly: "I predicted it."
Rush Limbaugh: "Barry has lost what's left of his puny little mind."
George Will: "Where's my bow tie?"
Brit Hume: "I've got it, nyak nyak."
Charles Krauthammer: "No, I do."

Genosse Dummkopf

.
... stockin' up on popcorn, to see Trumpie simply (by exec order, using a pen and a phone) rename The Lone Star State to Saxet, problem solved, and make the UN bunch to pay for all the (worldwide!) rewrite/reprint/remake of textbooks, maps, globes, you name it . . .

Henny Bogan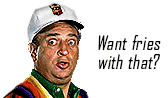 Komrade -- Yes! Maybe the UN/Obama/Clinton/Soros (same difference) should pay for the southern wall.


RedDiaperette

Once again I do not understand. If occupying is such a bad thing, why did we so recently praise Occupy Wall Street and other Occupiers for occupying?

(And how much wood would a woodchuck chuck...)