KOOK

President Obama called an emergency meeting with Mexican President Peña Nieto, offering a priceless selfie poster of himself in exchange for
U.S. Marine Sgt. Andrew Tahmooressi still being held in squalid Mexican jail
.
Obama:
"Here's my best offer: I'll trade you this priceless poster of me taking a selfie for Marine Sgt. Andrew Tahmooressi you're holding in a squalid Mexican jail for having unintentionally entered Mexico as a result of being trapped by road-work barriers and confusing and contradictory road signage."
Nieto:
"No, Yo requero reconqista de Aztlan por La Raza."

Anyer Marx

I don't see why BO would offer anything in trade. He probably thinks being beaten and chained to a bed is a good night ..., particularly when there is also pudding and toys involved.


trashmouth

Well if Jan Brewer isn't careful, I'll bet Arizona could be part of the trade plus a couple of those special Eric Holder "get out of jail free cards ™ " as well as an assortment of low rider MS 13 Humvee ™ specials.


Comrade Vlad Linen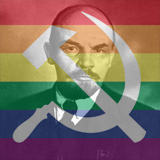 Perhaps they will go for it if Dear Leader autographed it and included the pen he used too?


Komrade Katz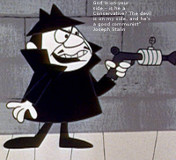 They'd better watch out and not get on Dear Leader's bad side. He's been working out lately:https://www.youtube.com/watch?feature=player_embedded&v=XrDcwHSMgYQ


Red Walrus