Superkommissar Maksim

At the risk of being denounced I must say it seems that Dear Leader is struggling as President. Of course it's the fault of Boosh, Fox News, and those damn Tea Partiers. Still I can't help but wonder if he should have chose a different career path, or waited to became President during a less challenging time.
See Full Size
What job would you like to see Obama do?

Sugar Daddy Bear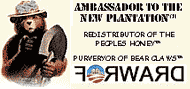 He was obviously more successful when he was doing his Blow Job—that is to say, selling cocaine.


Vladimir_Scratchanitch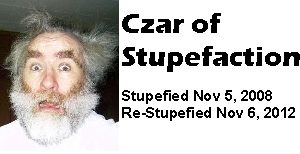 America would have been better off if Obama's mother hadn't been Punished with a Baby.

Grigori E.R.

POTUS is the Second Choice. POTW is Job#1,
Dear Leader Obama is struggling with his job as POTUS because the American People just don't understand the wider reach of his magnificence. His message of World Wide Social Justice is barely appreciated here in the USSA. The World, however, is more than ready to accept and embrace him.
Yes, Brothers and Sisters, the day will come when Dear Leader ascends to the position he was bred for, that being President of the World (POTW). This of course will be a sad time for the USSA, but the World needs him. Let us pray that whoever follows in his giant footsteps to the Glorious Progressive World of Next Tuesday has the fortitude, compassion and caring needed to carry on his good works.
Cue Music: "He's Got The Whole World In His Hands"