Superkommissar Maksim


New Paradigm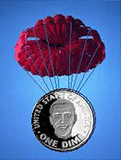 Obama and his revolutionaries keep pointing out that the president doesn't control gas prices....that if they did it would be socialist.

They ignore however that cap and trade would make people love 4 bucks a gallon....


General Confusion

Superkommisar Maxim does great work!!!!

The word that can be questioned is "competent", does he mean "continent" ?
87)

REASON: name discomboberation

R.O.C.K. in the USSA
Today, in the bowels of America's Heartland, people of every race, creed, religion, and combinations thereof were shocked - SHOCKED! - to hear Rethugglikan presidential wannabe Mitten Romney claim that they weren't buying what our Dear Leader, the One, is selling - including Sky Rocket Gas, the reddest brand going.
In the meantime, however, the true feelings of Americans everywhere were evident from sea to shining sea (the coasts thereof not marred by evil drilling rigs), as in the happy visages of this typical crowd:

Comrade Loaf
Gasoline will push a car more than 300 miles down the road and there will be many opportunities to fill up on gasoline. An electric car will only go about 40 miles or so, it might catch on fire and it will lose in a collision with a shelter dog that got loose to find its original owner. Do not forget: The price of gasoline is beyond our control because it is governed by a global market. This is especially true when we don't produce enough oil to begin with and are forced to buy it from our friends in Venezuela and Brazil.
However, global warming is within our control if only we would use just one square of toilet paper to wipe our selves after business. The Ozzie backlash: Libyans Without Borders say, Support the peaceful Cuban protestors! Free Cuba now!


General Confusion

The pictured villagers may not be complaining about the gas that powers vehicles.


ThePeoplesComrade

Some women lean toward candidates with ugly wives with whom they can identify. (Let's not be mentioning any names.) Maybe later on they will consider other issues like a failing economy, oppressive state control or whether Romney wears boxers or briefs.
So it doesn't matter what some people want to buy. We are going to introduce distractions faster than you can say furious.

General Confusion

Let us not foorget the required party verbage:
"Mr. President, Every woman in America wants to know if you wear..."

That may sound just a little bit over the top, [aka TVBS]

REASON: ecliptic alignment

Kommisar Kaputnik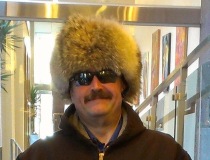 Comrade Loaf, with proper "encouragement" the proletariat could push a car thousands of miles whether electric or petroleum powered and expend no electricity or fossil fuels. What a glorious accomplishment! Zero emissions! Think of the carbon credits!
Unfortunately we would would need to round up all the cars and scour the landscape for remaining fossil fuels lest we have some running dog jackal of the bourgeoisie attempt an escape and require us to send a armed aircraft to hunt them down.