Red Square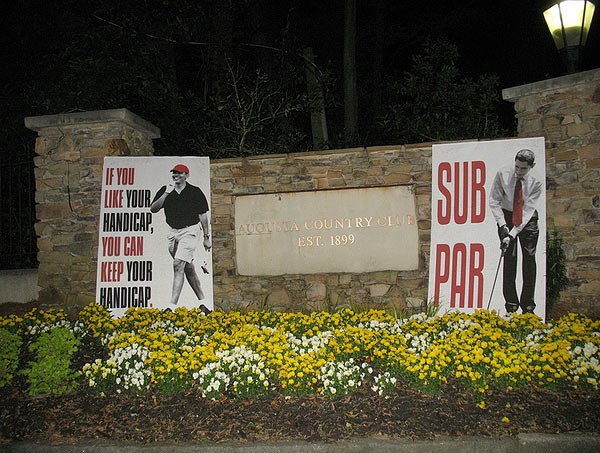 First published in PJ Media
By Oleg Atbashian
According to the
American Thinker
, the Masters Golf tournament in Augusta, GA (April 10-13) was marked by a plethora of anti-Obama posters, making fun of Obama's golf presidency with clever captions like "Sub Par" and "If you like your handicap, you can keep your handicap."
We have already written about this type of
conservative counter-culture
in February, when dozens of posters of golfing Obama captioned "Sub Par" had been spotted inside and outside the PGA's golf tournament near the upscale and liberal Riviera Country Club in Los Angeles.
The same mysterious artist, apparently, is determined to travel from one golf tournament to another, challenging the rich and connected Obama supporters who shell out thousands of dollars for the tickets, and urging them to take a better look at Barack Obama's disastrous presidency in a symbolic language they can understand.
Here's the latest crop of pictures from Augusta. More can be found here:
Obama Posters at The Masters Augusta 2014
.
Additionally, it appears that this time this anonymous artist has a
Zazzle store
where you can buy "Sub Par" posters, t-shirts, mugs, and other merchandize to support his future operations.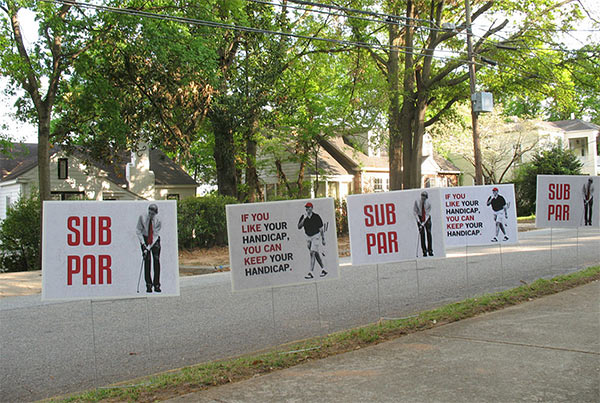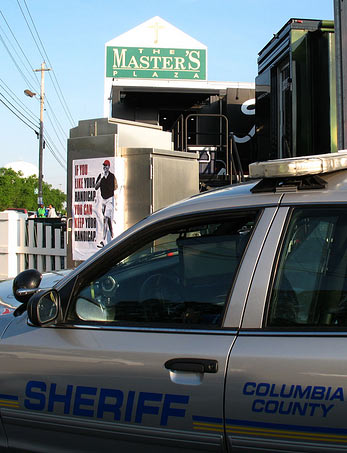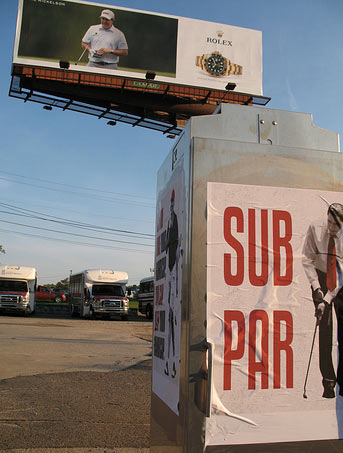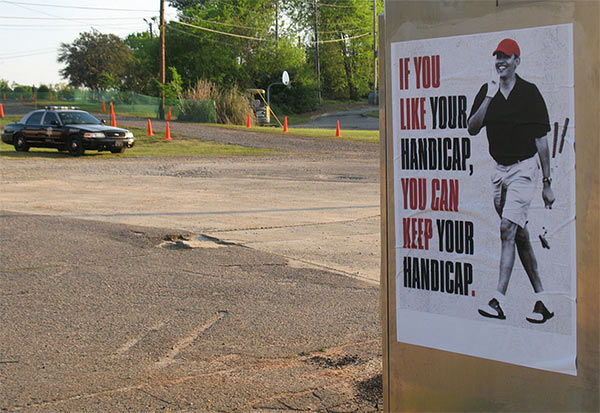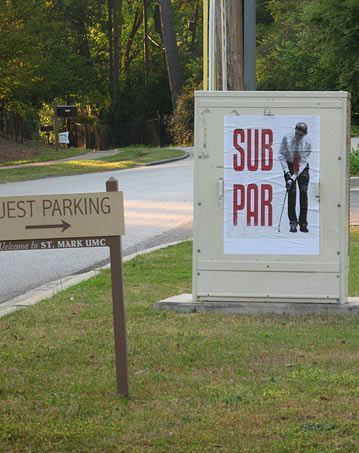 Notice how the cropped "Guest Parking" sign in the last picture has become "Jest Parking."

Ivan the Stakhanovets

I will celebrate Dear Leader' s (PBUH) accomplishments of Presidential golfing, and in having practiced dilligently until his scores were below par!
Fill 'em and raise 'em, comrades!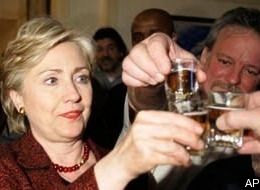 Armenian Radio.

Red Square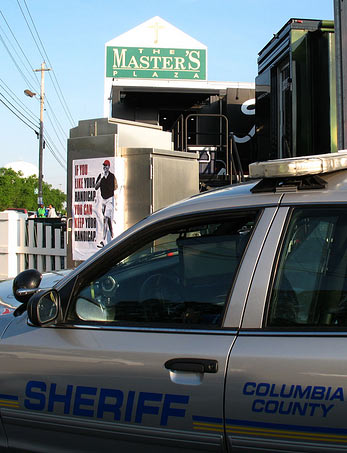 Who put my car here?