Red Square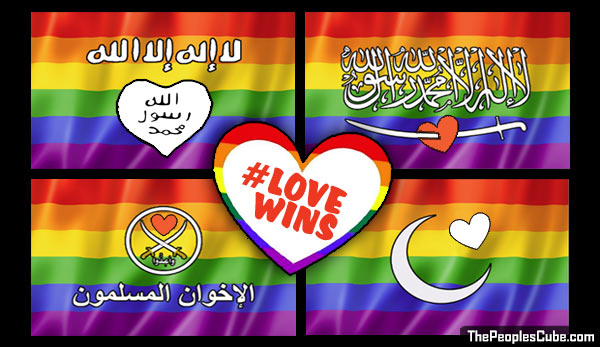 Following Barack Obama's
official greeting to all Muslims
wishing them a happy Eid-ul-Fitr, marking the end of the Muslim holiday Ramadan, we would like to also congratulate the Islamic lesbian, gay, bisexual, trans, two spirit, queer and intersex community (
LGBTTSQI
) in the U.S., around the world, and especially those living in Muslim countries.
This year the holy month of Ramadan coincided with the historic Supreme Court ruling instituting same sex marriages, which President Obama and the entire progressive community celebrated as a huge win for love, tolerance, and diversity. Unfortunately, Barack Obama forgot to include that fact in his
Tweeted greeting
to the Muslim community, so we would like to correct that with the image below, which symbolizes the consistency and transparency of his policies.
This way #LoveWins, #ObamaWins, #IslamWins, #EverybodyWins! It's a #WinWin!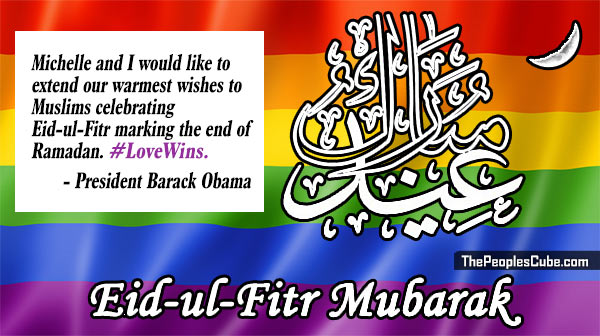 As for the diverse and tolerant ISIS community celebrating Eid-ul-Fitr, we wish to add a little gayness to their holiday as well.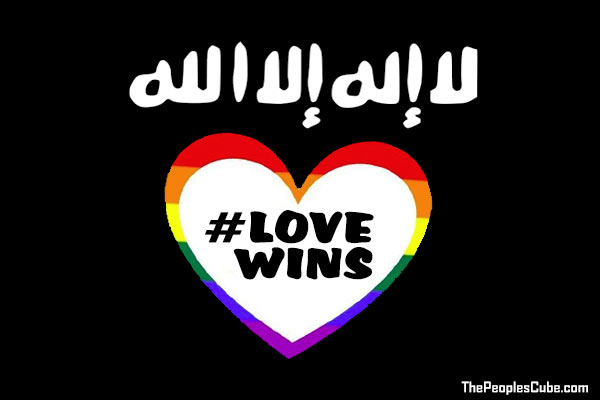 WH Sends Out Pro-Muslim Tweet After Marines Were Killed by Islamist

Hammer and Loupe

When will they replace the flag of slavery with one of these?


Red Walrus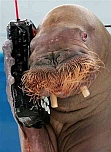 Hammer and Loupe

Red Walrus
PERCEPTION.jpg
Would that mean the walk of shame is no shameful act?