Doctor Obama
Comrades,
Rejoice. Progressive Physicians in Wisconsin are courageously enabling Americans still "undecided" about ObamaCare to follow Former Speaker Pelosi's admonition that it was necessary to "pass ObamaCare in order to learn what's in it."
Now Americans will be persuaded that ObamaCare is helping save teachers' unions from savage attacks by elected officials attempting to mindlessly implement the lessons of the November, 2010, election.
These exemplary Progressive Physicians are adhering to their Hypocritic Oath: "Do no harm (except to taxpayers)." (I'm sure all Comrades know this superseded the Hypocratic Oath rendered obsolete by its incompleteness.)
.


.
I plan to have much more information to present here to help underscore the importance of preserving ObamaCare and EduCare, the new name we will be using to describe the new oath of our Unionized Teachers: Do no teaching on days when you are sick of the election results
.
---Doctor Obama

Vladimir_Scratchanitch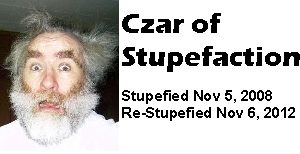 Aw them progressives are just so darned cute. And smart too!

Vladimir_Scratchanitch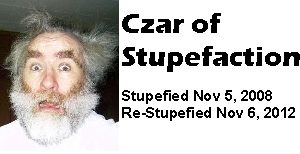 Grigori E.R.

Those Progressive Physicians know exactly what they are doing. Who always has the best
Healthcare
? What patients can you achieve maximum billing with? Huh, huh?
Answer: Union Workers. Those Physicians make me sick. They're there to insure their own selfish interests plain and simple. I denounce them all. They are a pox upon the glorious workers revolution that is taking place in Wisconsin.
Doctor Obama,
Will you be issuing Sick Leave Notes for the missing Democratic Legislators?

Doctor Obama
Grigori E.R.
***
Doctor Obama,
Will you be issuing Sick Leave Notes for the missing Democratic Legislators?
Comrade Grigori,
Fear not-- I have already triaged those leaders now hiding in Illinois. After complete examinations of all of them, I was unable to diagnose any physical condition or ailment, so it was necessary for me to perform psychiatric examinations, and the results made it self-evident that they are suffering from sever mental stress. Thus, I gave them the same Sick Leave Note that we have been distributing to all the protesting teachers and others demonstrating against Bushhitler's successor, WalkerHitler: A Sick Leave Note disagnosiing their mental condition as being such that they are incapable of performing their jobs while attempting to soothe their condition by participating in demonstrations designed to convince ordinary Americans that WalkerHitler and all Rethuglicans are pure EVIL.
Any time you feel you need a Sick Leave Note, don't hestitate to drop by my office or summon me to wherever you need to be participating in a demonstration.
Diagnostically yours,
--Doctor Obama