Opiate of the People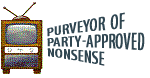 Comrades! Obama is the JFK of our fifth-column revolution! We must prepare for his glorious leadership of the workers by dedicating a musical comedy to him: Obamalot! I have written the title song (using the music of despicable imperialist Frederic Loewe) to get the red ball rolling....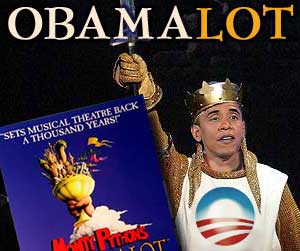 ~
OBAMA The Benificent:
It's true, It's true! I've made it perfectly clear
That my position now has been my position all year!
Now, Rezko's just a guy I had chow with
And Wright ain't one to say an awful lot
No, there is no limit to the snow here
In Obamalot!
Iraq is just somewhere we'll be leaving
But let us stay awhile, on second thought!
Hey, maybe we can just bring them all HERE
To Obamalot!
Obamalot! Obamalot!
I know it sounds a bit bizarre,
But in Obamalot, Obamalot
That's how conditions are!
Experience is something we don't speak of,
My judgement is what makes you stand and cheer!
In short, there's simply not
A bigger pile of rot
Than the hope and change baloney that you hear
In Obamalot!
Obamalot! Obamalot!
I know it gives a person pause,
But in Obamalot, Obamalot
The low-brows have no cause.
The NAFTA pact is something I take pride in
I never changed my mind on it, that's clear!
In short, I'll always say
Anything to pave my way
To power over all you rubes here
In Obamalot.
Coming soon: How to Handle a Woman (It didn't work on Queen Michelle!)

Red Square

Will Caroline Kennedy change her name to Caroline Hussein Kennedy like those other Hussies?




Lenin 'n' Things

"Will Caroline Kennedy change her name.......?"


She betta!! We must all show our solidarity w/ the Obamessiah.

As you can see,I have gone a step farther and changed my first name to this glorious middle name of the Chosen One. (albiet, a somewhat changed version,but the sentiment remains)


Komrade Zarkof
The original version was misnamed.

After the revelations of JFK's "encounters" with bimbos, hookers, Mob molls, foreign agents and Hollywood stars, I would have named it "Come-alot".


Commissar_Elliott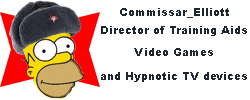 And then Monty Python comes in. . .


Komissar al-Blogunov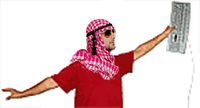 Fox News Reporter: It's only a model.
CNN Propagandist: SHHH!