Red Menace



The sheer volume of the Super Bowl is overpowering: the corporate branding, the sexist beer ads, the miasma of Madison Avenue–produced militarism, the two-hour pre-game show. But people in the labor and Occupy movements in Indiana are attempting to drown out the din with the help of a human microphone right at the front gates of Lucas Oil Stadium.

Proletarian Robot

Comrade Red Menace: Excellent point! Count me in! I will do my share in regards to the decadent capitalistic Super Bowl spectacle by Occupying the Cheer-leaders.....


General Confusion

Comrade Red,

In this is a strategic move of great brilliance! It will satisfy people on both sides of the issue.
It will give occupiers a new place to occupy, the unconscious bodies of protesters could then be piled in the parking lot. A little something for everybody!


Opiate of the People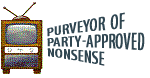 It is especilly fitting that THIS particular game will be occupied as it is between the GIANTS (a group of one-percenters which has unfairly acquired large amounts of body mass by cheating the mass-challenged 99%) and the PATRIOTS (obviously, a group of disciples of the raaaacist founding white people of this mean country who seek to restore slavery.) I look forward to the Occupy Comrades speaking truth to power by a display of group pooping while Madonna performs the halftime show.


Rock Tsar

Opiate of the People
I look forward to the Occupy Comrades speaking truth to power by a display of group pooping while Madonna performs the halftime show.
As will everyone else watching this competitive kapitalist garbage, Comrade. To improve this, I shall have my apparatchiks organize a counter-Super Bowl halftime show. Occupiers shall sing classics form John
Lenin
Lennon and Bruce Springsteen, without any rhythm, intonation, or any other hallmarks of "good music", a reactionary, outdated invention used to stall musical progress.
Then there will be a communal dump as they sing "Kum-Ba-Yah" and poke each other with scissors.

R.O.C.K. in the USSA

Indeed, Comrade Opiate (may I call you Opie?) - this elitist "Super Bowl" has an Occupation potential of - dare I say it - near Soviet proportions! The splendor of world-wide pooping exposure, coupled with Madonna's sagging middle-aged breasts - words begin to fail me, as I am feeling faint with the staggering possibilities looming in my fully equal consciousness!!


Red Menace

I have my own shovel to grind at this years' Capitalistic extravaganza known as the Super Bowl... RECALL THE GIANTS!

I did not like the result of the Packer game on January 15'th. I would like to file with the NFL to circulate recall petitions against the New York Giants to force them into another NFC Divisional Playoff game on the grounds that I am unhappy that my team lost.

In the new Wisconsin tradition, I am sending this to make sure we get enough signatures. Feel free to sign 83 times (or make up names)...

(Mickey Mouse, Adolph Hitler, etc)


Ivan the Stakhanovets

So these Giants will be taking on the Teabagging Patriots in an "Egyptian Rules" soccer game soon? This will be amusing.