Pamalinsky

R.O.C.K. in the USSA
General Confusion

Comrade Pamalinsky, I am confused, what site are you referring to?


I, too, am experiencing a confusilation, trying to understand why this is the OffICIAL NOV. 6 2012 ELECTION THREAD.

But then, it probably has to do with our dear treasury secretary messing around with infinity.

Which reminds me, could we get Colonel 7.62 to weigh in on this infinity issue, since time, space, and all that stuff seem to be so quantumly related?

Oh - and Pamalinsky, never forget - it's always darkest just before it goes pitch black!
I just wanted to post a new one as well! Suddenly I was in the New Post mode! I never intended that! I absolutely love you Jibaro, General Confusion! And R.O.C.K.!

Pamalinsky


Dedhedvedev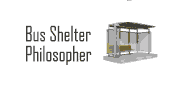 General Confusion
Prog off...
Saw a most interesting report, there are 150 voting precincts with multiplied thousands of voters. There was not even 1 vote for Romney in the entire batch.
The odds of that happening randomly are millions to one.
Redumbicretins will not investigate any voter fraud, so the door is wide open.
Prog on
Prog off...
Howard Dean: "The only way we can lose is voter fraud."
Translation: The only way we can win is voter fraud.
I've always felt that the fix was also in back in the 2000 election. Gore was no doubt told that there was no way in hell he could possibly lose, which is why he was stunned when he did, and put the country through hell for over a month. We know that liberals are terrible at math, so they miscalculated how many people thought Gore was a complete moron. These days, they still do the math to find out how many faux votes they need to manufacture, but also figure in a safety factor of 10X just to be sure.

Pamalinsky

Oh Dedhedvedev, what are we to do? At this point this is just a rhetorical query.


R.O.C.K. in the USSA

Well, in my particular case, the rhetorical response is tequila, particularly:

Pamalinsky

I think you have something there, ROCK. I know, whenever I went to a party where they served Margarita's, whenever the server asked the servees if they wanted another pitcher of Margaritas, the 100% answer was always, "Hell yeah!" It's an easy vote for the bartender! And whoever is buying the drinks!


R.O.C.K. in the USSA

2008 - MAS TEQUILA!

2012 - MAS TEQUILA!!
2016 - MAS BEET VODKA!!!