Jíbaro

Ohio poll: Romney leads 51-48 among those certain to vote
Comrades, this is our darkest hour, and Ohio is slipping out of our grip. We must do something to stop Romney. What do you think?

Dig4Utopia

No worries Comrade - our new debate coach will solve this slight bump in the road to Next Tuesday ™ . All is well.
Forward!

Naglaya Morda

Why doesn't Dear Leader just stick to debate tactics that have worked for him and us, his loyal apparatchiks?

"You are racist!"
"You worked in the evil private sector!"
"You must be getting your info from Fox News!"
"You are a tea bagger … hehehehe."
"You wouldn't have killed Bin Laden"
"You killed Bambi!"
and my personal favorite
"I know you are but what am I?"


Sugar Daddy Bear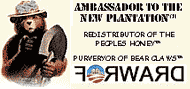 Comrade Jibaro,

Be careful of calling this our "darkest hour" as we heard that sentiment 4 EARS ago, which some called an "historic moment".


Dedhedvedev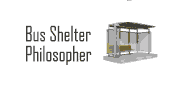 The solution is simple. At the next presidential debate have Joe Biden sneak up behind Romney and pull his pants down.


Sugar Daddy Bear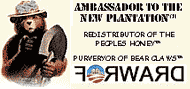 Good plan, dedhedvedev. That is, as long as 'ol Joe doesn't trip over his own shoe laces first.


Yakov-Luvlas

---
OUR GREAT LEADER HAS A GREAT PLAN: HE WILL LET THIS "ROMNEY" THINK HE IS AHEAD SO THAT "ROMNEY" WILL GET OVERKONFIDENT, KOKKY, AND ARROGANT!!! THEN, WITH HIS NEW, SEKRET, UBERWEAPONS OF GREAT INTELLIGENCE AND WONDROUS WIT, HE WILL DESTROY THIS "ROMNEY" ONCE AND FOR ALL!!!!
---
VIKTORY TO OUR DEAR LEADER!!! HE CANNOT BE DEFEATED! AS HE SHOWED HIS TRUE SELF AND GAINED THE VIKTORY WEDNESDAY NIGHT, SO WILL HE DO AGAIN AND WIN THE ULTIMATE DEBATE: WHETHER OR NOT HE IS THE GREATEST ION THE WORLD!!!
---
VIKTORY OBAMA!!! VIKTORY OUR DEAR LEADER!!!! VIKTORY TO OUR GREAT ONE!!!
---
---
I'd not be surprised to hear that he has an even bigger lead, and not justi n Ohio: Governor Romney cleaned the presidents' clocks!!!
---
[LEFT]
[/LEFT]