Opiate of the People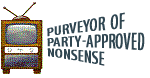 I am amazed at how little understanding some people have of science. Once a scientific authority like Al Gore says it is settled, then it is settled; what part of "the science is settled" do they not understand? Apparently, all of it. Comrades, an experiment at CERN recently went haywire and disproved the accepted settled fact of Anthropogenic Global Warming. Instead of going back and fixing their experiment to obtain the correct results, these amateurs are brazenly attempting to say that global warming may be heliocentric rather than anthropogenic....
~
Quote:
CERN's 8,000 scientists may not be able to find the hypothetical Higgs boson, but they have made an important contribution to climate physics, prompting climate models to be revised.

The first results from the lab's CLOUD ("Cosmics Leaving OUtdoor Droplets") experiment published in Nature today confirm that cosmic rays spur the formation of clouds through ion-induced nucleation. Current thinking posits that half of the Earth's clouds are formed through nucleation. The paper is entitled Role of sulphuric acid, ammonia and galactic cosmic rays in atmospheric aerosol nucleation.

This has significant implications for climate science because water vapour and clouds play a large role in determining global temperatures. Tiny changes in overall cloud cover can result in relatively large temperature changes.

Unsurprisingly, it's a politically sensitive topic, as it provides support for a "heliocentric" rather than "anthropogenic" approach to climate change: the sun plays a large role in modulating the quantity of cosmic rays reaching the upper atmosphere of the Earth.

CERN's director-general Rolf-Dieter Heuer warned his scientists "to present the results clearly but not interpret them". Readers can judge whether CLOUD's lead physicist Jasper Kirkby has followed his boss's warning.

"Ion-induced nucleation will manifest itself as a steady production of new particles that is difficult to isolate in atmospheric observations because of other sources of variability but is nevertheless taking place and could be quite large when averaged globally over the troposphere."

Kirkby is quoted in the accompanying CERN press release:
"We've found that cosmic rays significantly enhance the formation of aerosol particles in the mid troposphere and above. These aerosols can eventually grow into the seeds for clouds. However, we've found that the vapours previously thought to account for all aerosol formation in the lower atmosphere can only account for a small fraction of the observations – even with the enhancement of cosmic rays."

Climate models will have to be revised, confirms CERN in supporting literature (pdf):
"It is clear that the treatment of aerosol formation in climate models will need to be substantially revised, since all models assume that nucleation is caused by these vapours [sulphuric acid and ammonia] and water alone.

http://www.theregister.co.uk/2011/08/25/cern_cloud_cosmic_ray_first_results/

Any fool can see that the idea that a big ball of hot gas 93 million miles away from earth can affect its climate is patently ludicrous. This is obviously nothing but an attempt by paid oil company shills to keep us all addicted to their narcotic fossil fuels by pretending that it is not causing the damage to Mother Earth's body that we know it is. Thank Obama that REAL scientists like Al Gore's Climate Reality Project will do true scientifc work to prove these fools wrong:
Quote:
GORE ASKS SUPPORTERS TO DONATE TWITTER & FACEBOOK ACCOUNTS TO CLIMATE CAMPAIGN

Al Gore's Climate Reality Project has asked their online supporters to donate for one day their Twitter and Facebook accounts to the campaign. The apparent goal on September 14 is to flood the social media networks of supporters with coordinated messages pegged to a 24 hour multimedia event and Internet broadcast. As advertised, the event features a day of presentations by Gore linking climate catastrophe to the efforts of Big Oil, Big Coal, and climate deniers.

http://pajamasmedia.com/tatler/2011/08/26/gores-plan-to-spam-the-social-media-universe/

We in the Party all understand
real
science is done via presentations on social media networks and not by smashing atoms with big magnets like little children cutting open golf balls to find out what's inside. Golf balls are for putting on Martha's Vineyard and not for cutting open in order to disprove proven scientific facts. I suppose the next thing these corporate-jet-owning oil-company paid shills will try to tell us is that Keynesian stimulus does not create jobs. Fools. What do they think we are, stoopid?

Chairman M. S. Punchenko

We need a show trial followed by a deep cleansing purge, plain and simple! I bet these science wreckers are in cahoots with a Right-Center Trotskyite opposition that is being funded by Big Oil, Big Pharma, Big Bird, and the Koch Brothers! This plot goes deep! Everyone is a suspect! Trust no one!
Denounce liberally.

Shovel 4 U
The Goracle also has an MBA in the Science of Looooove.....

Opiate of the People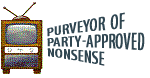 I feel a song coming on. An update on the late Frank Zappa's "The Meek Shall Inherit Nothing"
Some take global warming for what it's worth
When it says the oceans will soon flood the earth!
But Al Gore last week just bought a villa by the beach
And you suckers ain't gettin' nothing!
Is good Prince Chuckie really wrong
Condemning consumption with his A/C on?
And with a fridge full of steaks, saying meat eatin's wrong
He thinks that you geeks know nothin'!
Now, ya say that gaia's dyin and it's up against the wall.
An' we gotta cap and trade to have any chance at all!
Well, all those bucks will go to Washington
Right into the pockets of the politicians!
And it won't lower the temperature, fool
(In a thousand years, you'll see that's true!)
Those climate scientists, they're nasty nuts
And the crap they believe has got their minds all shut!
And they don't even care all their data's made up
Ain't it bleak they're so good for nothin!
So whaddya do?
Burn that coal, burn that oil!
Emit carbon 'till Steve Chu boils!
Ed Begley, Al Gore and Phil Mann…
They're all a waste of time!
And it's YOUR butt that's on the line!
(It's your butt that's on the line.)
Do what you wanna, do what you can!
And tell all the nannies to go pound sand!
And when they start condemning something you find fun,
Say you'll believe there's a crisis when THEY act like there's one!
Some take global warming oh yeah…
(Aw, gimme some IPCC reports, I'm outta toilet paper!)

Fraulein Frankenfeinstein

It is hard to understand how peoples do not understand the understandable. Algore invented the weather net and knows what is weather and what is not. How can any person believe sun has anything to do with Algore?!
We have a country full of stupid people just like Chris Matthews said..... or whoever it was. You can quote me! Look at all this snow and weather!!! It's August! What fool can dispute the indisputable?!

Dig4Utopia

Irene is just further proof.