El Presidente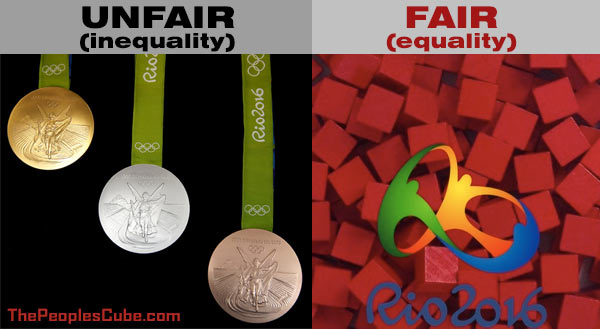 Due to the social injustice and the capitalistic nature of the current Olympic medaling allocation system (Gold, Silver, Bronze) it has been determined by an emergency session of the RIO 2016 Olympic Committee that all future Olympic athletes who partake in any events will be equally rewarded with the same medal regardless of finish. The new model of medal is a simple, but glorious, red wooden cube made from the naturally fallen timbers of the Brazilian rainforests.
All current Gold, Silver and Bronze winners are to report immediately to the Olympic governing body and relinquish their valuables to the proper authorities, at which time their medals will be replaced by the updated, more equal awards.

Captain Craptek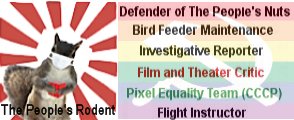 Michael Phelps has now won (in total) 19 gold medals. When do I get my fair share?


Minitrue

Do these "kube-medals" come with burquinis?