Commissar Vladimir Ivanov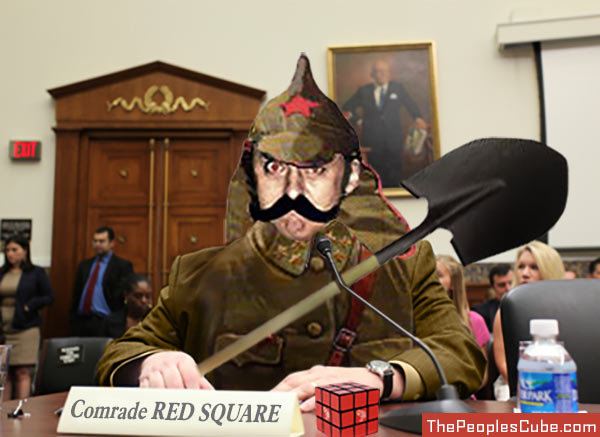 Fellow comrades,
The biased news outlets of the USSA reports that there is trouble brewing in the so-called democratic "US Senate." While the supposedly existing "Democratic Party" prevents destructive capitalists pigs from entering "the Courts," the so-called "Republican Party" insists on destroying our faithful work in the USSA.
Let's get the facts clear. There is no "Democratic Party." There is no "Republican Party." There is only the People's Party. The only reason why there is trouble in the "US Senate" is because there are massive amounts of those who either need to be re-educated or be sent to the Gulag.
To save your comrade's life and re-educate them, begin by bringing them to the People's Cube, and then make them join the only party that exists, the People's Party.
Broadcasting the unbiased truth with political correctness,
Vladimir Ivanov
Red Journalism Headquarters, Moscow, USSR

Premier Betty

Good Job Vladimir Ivanov! You have used my idea as a sucessful springboard. The Peoples Party will soon overcome all other "made-up" parties and will become the leading party in he world!